FABERGÉ X GARY JAMES MCQUEEN – AN ARTISTIC COLLABORATION – LIMITED-EDITION SCARFS
In a creative exchange, Fabergé presents a limited edition commissioned artistic collaboration with designer Gary James McQueen, who established and nurtured his craft of digital art alongside his late uncle, British designer, Alexander McQueen.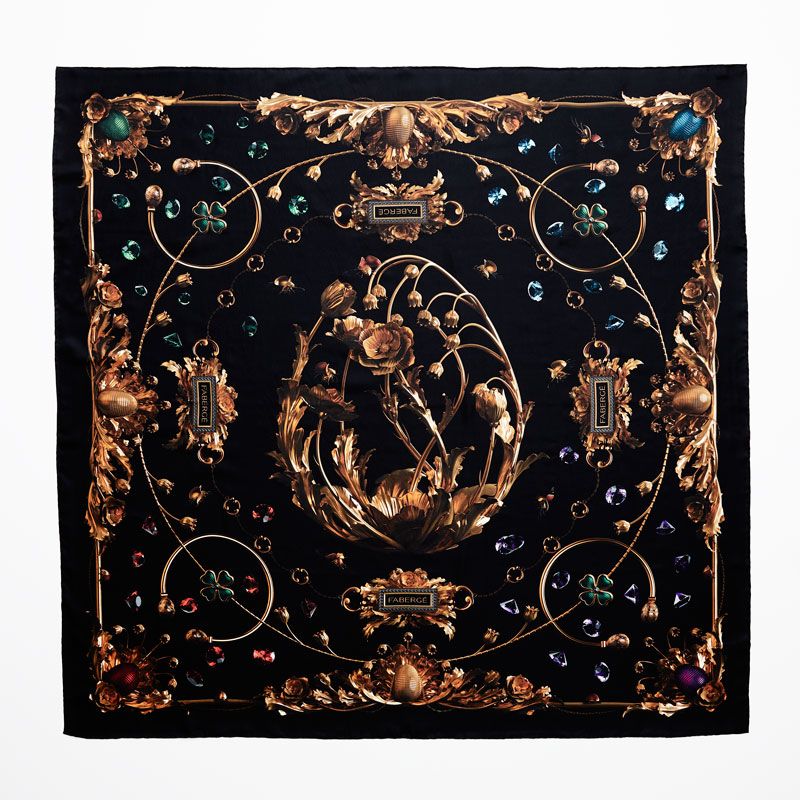 Initially envisaged as a gift for Fabergé's VIP clients, the result proved so enchanting that a limited edition of 150 scarves were created and are for sale through Fabergé's website. McQueen has designed a 120x120cm scarf and 42x42cm pocket square, which embody the spirit of everyday objects from pre-revolutionary Russia. Both are 100% silk and handmade in England.
Whilst the brand's core competencies lie in fine and high jewellery, timepieces and objet d'art, the launch of this small, limited edition of silk scarves and pocket squares is a nod to the company's history of making everyday objets, which pre-Russian revolution, included fabric-laced items such as fans.
Joanna's details: Joanna.kupis@faberge.com, Tel: +44 (0)207 518 7295, Mob: +44 (0)7808 222 715