Dubai, 18th September, 2023: Redefining storytelling through its magnificent creations – D'NOUR, a premium jewellery brand launches in the UAE. It is an ode to women and their timeless tales capturing heartfelt stories of empowerment enriched with moments of resilience, dreams, and triumph. Founded by Junaid Nour, D'NOUR is inspired by admiration for the influential women who illuminated his life. Through fine jewellery, Junaid transformed his gratitude into art, crafting everlasting pieces that resonate with the spirit and essence of femininity.
D'NOUR's meticulous design process evokes memories that stir deep emotions, seamlessly blending illustration with masterful craftsmanship to create unique jewellery pieces. These pieces are a statement of appreciation and gratitude for the wonderful women in our world. Every design is a celebration of the interesting journeys and stories of women from diverse backgrounds. The Anatomy of the Rose presents the vision and elements that inspire The World of D'NOUR.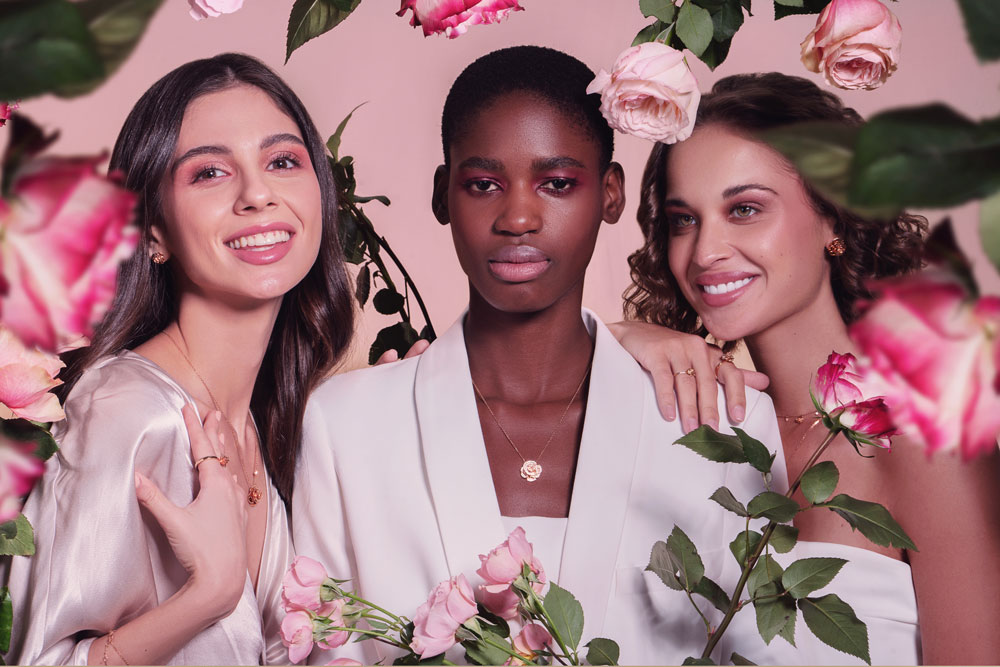 All the collections have their own narrative and story behind it. D'NOUR's signature collection, Precia, is inspired by appreciation and thankfulness for womanhood and how multifaceted women are. Each creation from the Precia collection is not just an emblem of beauty; it's a way to show gratitude to these incredible women. The Precia rose, with its intricately crafted petals, spells out 'THANK YOU', elevating its significance beyond mere adornment. Symbolizing a symphony of dreams and aspirations, the Allusia collection cleverly conceals the word 'LOVE', representing the underlying passion that lights up every dreamer's path. The 'Evolve' collection charts the transformative journey of self-discovery and growth, and the 'Nourish' collection is inspired by nature's embrace, accentuates the power of self-care and rejuvenation. Each line, distinct yet harmonious, weaves together to offer not just jewelry, but stories that empower and inspire, allowing the wearer to shine their brightest light. With options available in pure gold or adorned with diamonds, every piece, be it bracelets, pendants, rings, or earrings, stands out as a symbol of classic elegance and refined taste.
D'NOUR's commitment doesn't end at creating beautiful pieces. With each purchase, the brand aims to uplift and empower the community of women, giving them a platform to share their stories and make their choices. In essence, acquiring a D'NOUR piece is not just a treat for oneself; it's a heartfelt note of gratitude to women everywhere.
D'NOUR's precious creations are available at www.dnour.com and can be shipped internationally.