In the past few years, there has been a remarkable rise in the popularity of destination weddings worldwide. This trend goes beyond the boundaries of traditional ceremonies, infusing a sense of adventure in the celebration of love. Among the world's many enchanting destinations, Ras Al Khaimah has emerged as a shining star, captivating couples seeking an unforgettable experience, away from the hustle and bustle of city lights.
Nestled on the picturesque Marjan Island coastline with its clear sandy beaches, Rixos Bab Al Bahr stands amidst the harmonious coexistence of dynamic beach resorts that encapsulate rich Arabian traditions with a touch of modern sophistication. According to Bloomberg, "Ras Al Khaimah has set a record for annual visitors with more than 1.1 million overnight arrivals, a 16% increase from the prior year, including a 40% gain in foreign tourists." (2023)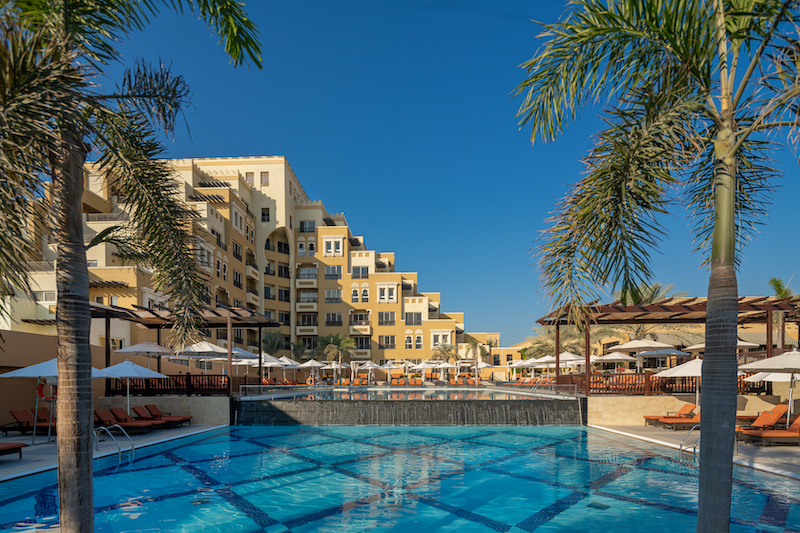 It's no surprise that RAK has been recognized as one of the go-to tourism destinations in the world, according to recent reports. Traveller numbers to RAK last year exceeded 2019 pre-pandemic levels. The emirate welcomed 1.13 million guests, which was more than 15% up on the 2021 figure.
Ras Al Khaimah sets the stage for love to flourish with its allure of ancient ruins, such as the iconic Dhayah Fort and the majestic Al Jazirat Al Hamra. It's not just the history and architecture that attract visitors, as there are numerous other tourist attractions, including Jais Viewing Deck Park, Sonara Camp Al Wadi, Date Farm, Suwaidi Pearls Farm and Hajar Mountains stand as sentinels of grandeur.
Imagine tying the knot against this breath-taking backdrop, where the essence of romance is infused into every moment. Rixos Bab Al Bahr offers couples the opportunity to turn this dream into reality, ensuring an unparalleled destination wedding experience.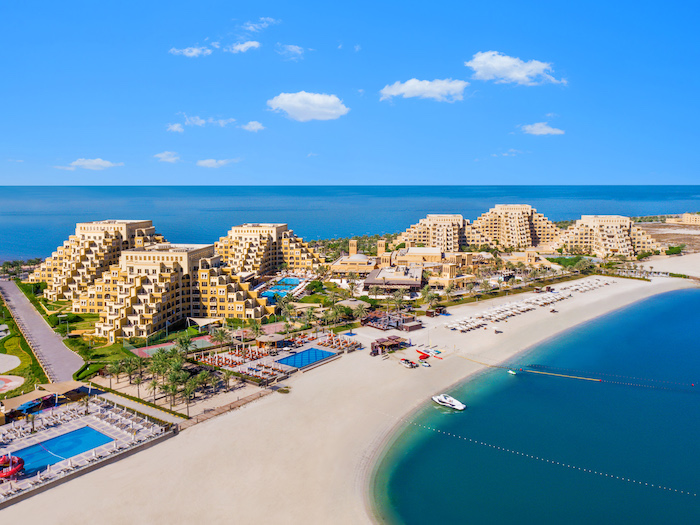 Rixos Bab Al Bahr is renowned for its diverse culinary offerings across its various restaurants. With many dining options to suit every taste, the resort promises a gastronomic journey that will delight all your senses. From luscious Middle Eastern delicacies to international favourites, your wedding guests will be treated to a culinary adventure.
One of the standout features of Rixos Bab Al Bahr is its multiple indoor and outdoor venues that provide the flexibility to host different functions. Whether you desire an intimate banquet hall ceremony, a romantic terrace setting or even an enchanting beach ceremony, the resort covers it all. The experienced Rixos Bab Al Bahr team will work with you to bring your vision to life and create a truly magical event.
Beyond the wedding celebrations, Rixos Bab Al Bahr offers a range of amenities to make your stay extraordinary. Pamper yourself at the luxurious Avitane Spa, where you can indulge in rejuvenating treatments and massages. Stay fit and energised at the state-of-the-art gymnasium, both indoor and outdoor, while taking in stunning views of the surrounding landscape.
For families attending the wedding, Rixos Bab Al Bahr has plenty of family-friendly options to keep the kids entertained, including special breakout rooms, where trained staff ensure the little ones have a memorable and enjoyable time, allowing parents to immerse themselves in the festivities. Whether you choose to renew your wedding vows on the beach at sunset, exchange rings under the starlit sky on a terrace, or dance the night away in the resort's banquet hall, Rixos Bab Al Bahr in Ras Al Khaimah offers an enchanting setting for your special day. As the evening unfolds, the gentle breeze carries the promise of love, and the picturesque views of the Marjan Island coastline creates a stunning scenery for your celebration of love.
In this vibrant emirate, couples, and their guests from all corners of the world are embraced with warmth and hospitality. The breath-taking island of Ras Al Khaimah is ideal for a wedding experience that brings families and friends together in a harmonious melody of unity.
This is your sign to plan your nuptials at Rixos Bab Al Bahr in Ras Al Khaimah and create treasured memories. With its captivating beauty, diverse culinary offerings and abundance of amenities, the resort promises an exceptional destination wedding experience that blends romance, luxury, and unparalleled hospitality. Allow the enchantment of Ras Al Khaimah and Rixos Bab Al Bahr to set the scene for your ideal wedding, marking the beginning of a new chapter in your love story amidst the breath-taking beauty of nature.