Dubai, UAE – June 2022 – Every young girl's dream is to live out their lifelong fantasy wedding, and that journey all starts with the idea of the perfect wedding gown. The type of gown that'll make them feel as if they've landed right in a fairytale story. But how do you really find the perfect wedding dress?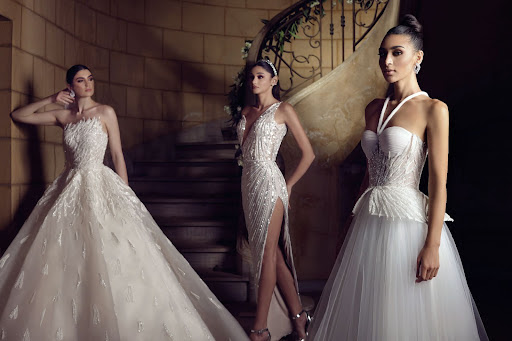 Statistically speaking, most brides try on between 4 to 7 dresses before the right one falls in their excited, anxious hands. Even then, a wedding dress can still take up to 6 months to be created, altered and sent to your door.
"Our Bridal 2022 collection called Your Selfdom is built on the realization that every woman carries herself differently, that her aura is to be shown and celebrated through graceful bridal gowns that fits perfectly and speaks of who they choose to be." says Sara Onsi, Founder and Creative Director of Middle Eastern Luxury Fashion Brand Sara Onsi.
"When a woman wears my creation, I want her to feel celebrated – like a star deservingly worthy of glamour. I want her to feel that she is the inspiration at every design, implementation and finishing stage – bringing our vision and imagination to a dreamy glamorous piece that she can call her own." she added.
Aside from her Bridal 2022 launch, Sara Onsi just recently became the first-ever Egyptian Fashion Designer to have dressed celebrities and personalities at the Cannes Film Festival Red Carpet, successfully bringing Egypt and the Middle East an international fashion house that disrupts norms through refined craftsmanship, modern elegance and bold femininity.
Some of our favorite Red Carpet looks include Miss France Flora Coquerel in a fully beaded mint gown from the SS22 collection, International actress and film producer Fagun Thakrar in a couture pleated yellow gown from the SS22 collection and English model, socialite and aristocrat Lady Victoria Hervey in a gold fringed dress.
There is no doubt that Middle Eastern Fashion Couturier Sara Onsi is quickly becoming a global fashion force who can weave dream dresses with magic wands at one hand, and passion at the other.