– FOREO Reveals Top Skincare Tips For Combination Skin –
Dubai, UAE, July 2019: One thing is certain; the best skin care tips for you to follow depend on your skin type. If you have dry or oily skin, a straightforward process would be firstly knowing what products to use and what to avoid. But when you've got a little bit of both – it can get complicated. FOREO, the leading Swedish beauty tech brand, has just revealed its 'Combination Skin Type' tips that will transform your skin care regime.
"When it comes to combination skin, sometimes it can be tricky to figure out how to care for your skin properly since different parts of your face have different needs," said Dalia Fernandez, FOREO's Product Marketing Manager. "Combination skin is neither dry nor oily, in fact, it's a true mix of both, creating a unique T-zone area. Finding the perfect balance is in putting together a skincare routine suitable for your needs and that will give a refreshed and glowing result."
HOW TO IDENTIFY IF YOU HAVE COMBINATION SKIN?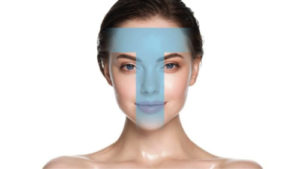 Combination skin is a mix of dry and oily skin type – creating a lot of shine and clogged pores in the infamous T-zone (forehead, nose and chin) and dry patches (cheeks, jaw and hairline)
where a person can notice flaking and redness. The best and easiest way for identifying the combination skin type is by placing a tissue on your face. If the tissue has an oily area in a T- form that means your skin is unbalanced as a result of the wrong skincare regime.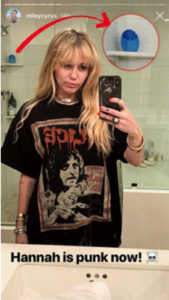 Celebrities around the world deal with skin issues every day. Just recently, Miley Cyrus shared her bathroom shelfie with the LUNA facial cleansing device for combination skin ready for daily use while showering. Miley always spoke openly about her skin problems but also about her daily skincare regime: "I always had really bad skin growing up, so I'm obsessed with taking care of my skin. No matter what, I don't pass out in my makeup. Like I will make sure I zombie walk (to the sink), no matter how late, and wash my face, because I just think it's so important."
FOREO'S TIPS FOR COMBINATION SKIN TYPE
USE A GENTLE FACIAL CLEANSER
The skincare routine for combination skin always contains a variety of products that treat a wide range of skin concerns and it all starts with cleansing your face with a gentle facial cleansing device. With FOREO's LUNA 2 – the world's softest cleansing device, you don't have to use two different routines, as it cleanses and treats both oily and dry places giving visible results within minutes; fresh, healthy and more radiant skin.
[URIS id=7444]
EXFOLIATION IS THE KEY
As we age, the process of cell regeneration slows down and old skin cells start to pile up on the surface of the skin leaving your skin looking dull and rough. LUNA 2's silicone is 35x more hygienic than nylon bristles and nonporous to prevent bacteria buildup. It removes 99.5% of dirt, sebum and dead skin cells and gives you that extra glow.
EVERY SKIN NEEDS MASSAGE
When it comes to doing the all-important ritual of facials on combination skin, it's important to understand that the skin has both oily and dry tissues and is quite prone to effects of ageing. The advanced anti-ageing massage feature of the LUNA 2, with its lower frequency pulsations, goes beyond a regular massage and reduces fine lines around the eyes and mouth. A good facial and massage improves blood circulation, the LUNA 2 also helps in low pressure circular motions and decongest oily areas around the T-zone. All you need is a facial serum of your choice intended for combination skin and massage in using the 12 adjustable pulsations of LUNA 2.
FOREO is loved by international celebrities such as Kim Kardashian, Meghan Markle and Victoria Beckham who recently partnered with the brand and prepped her 30 models before her 10 year anniversary Spring Summer 2019 Ready To Wear Presentation at London Fashion Week. Locally, we have many popular and adored influencers like Karen Wazen, Huda Kattan and Nathalie Fanj who have collaborated with Foreo and spoke highly of the brand.
FOREO is available in-store at Sephora, Harvey Nichols, Bloomingdale's, Virgin Megastore, Dubai Duty Free, and online at ​foreo.com and ​namshi.com as well as many other premium retail and online channels across the Middle East.