MESSIKA SHINES BRIGHT WITH THE SUN TRIBE HIGH JEWELLERY SET
Fantastical horseback rides and vast desert plains, Valerie Messika wanted to center her Born to be Wild High Jewellery collection around the Wild west. A major part of this new stunning High Jewellery collection is the captivating Sun Tribe collection.
The spectacle of the sunrise over the rocks of the American desert is a moment suspended in time. The intensity of the light and the vivid colors in this exceptional place make the spectacle magic and unique.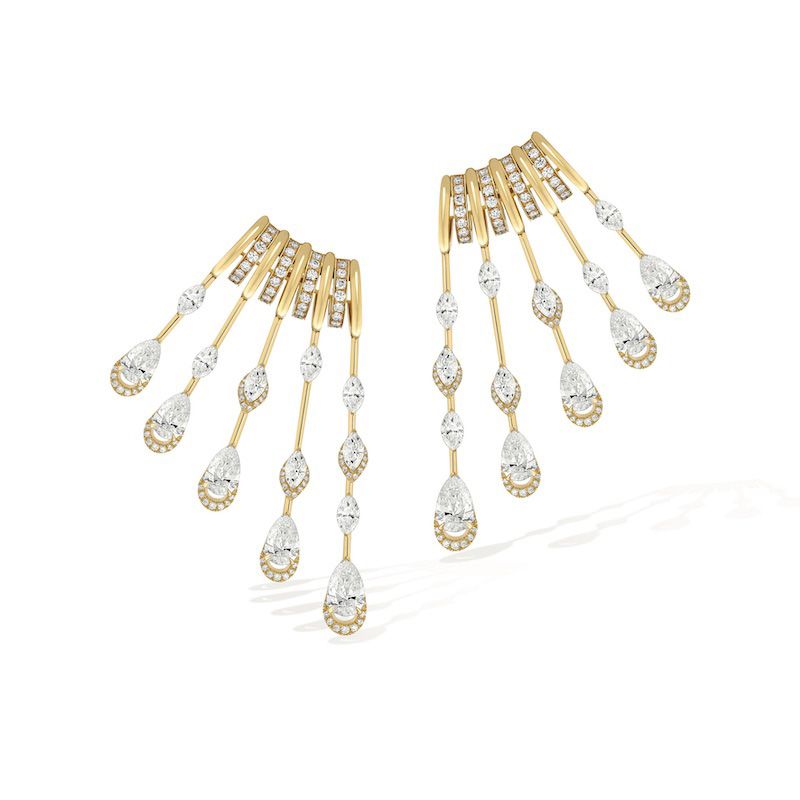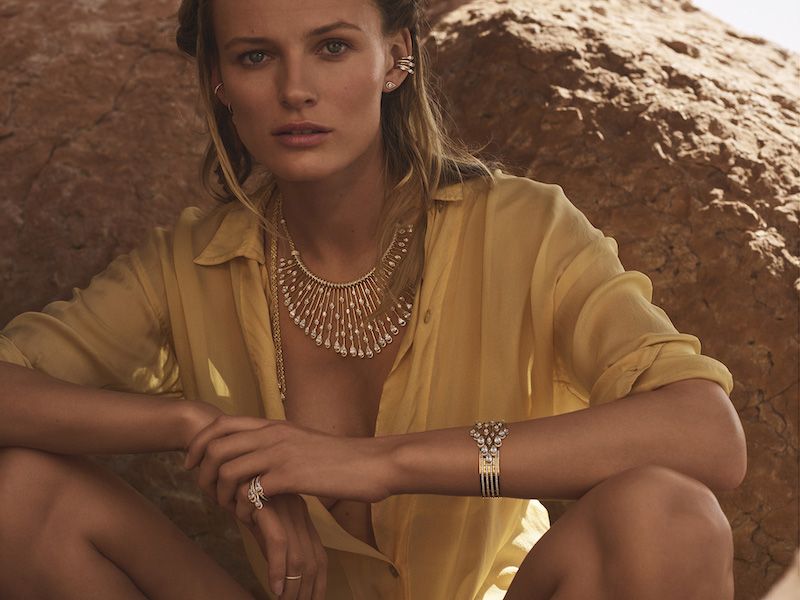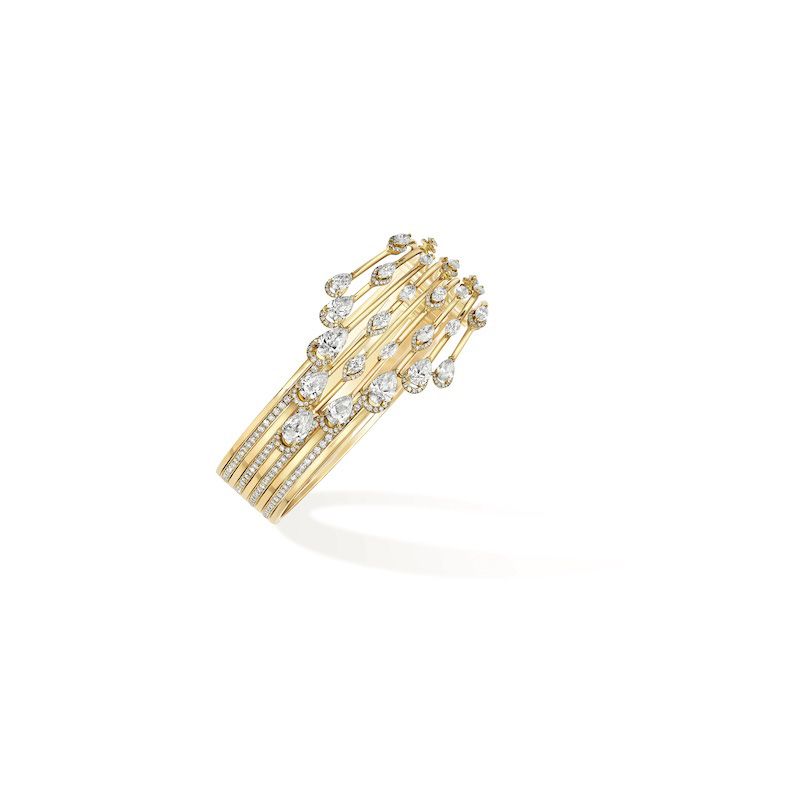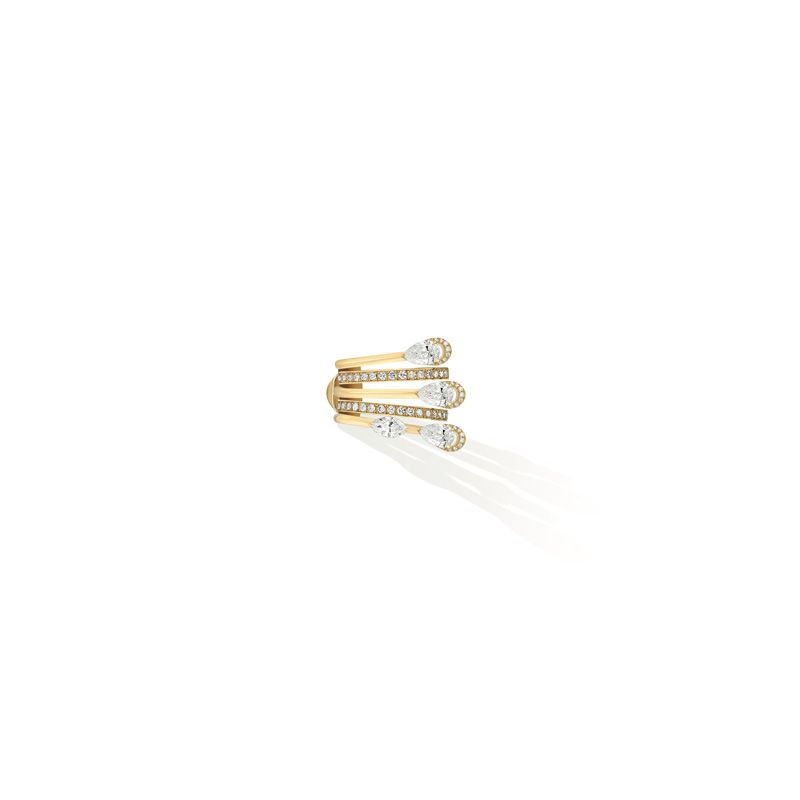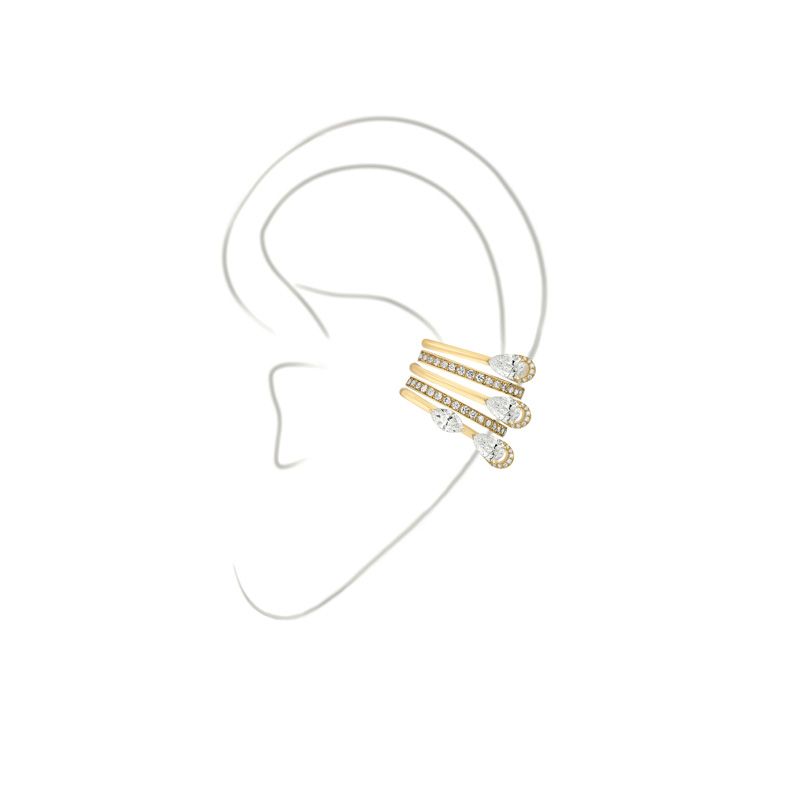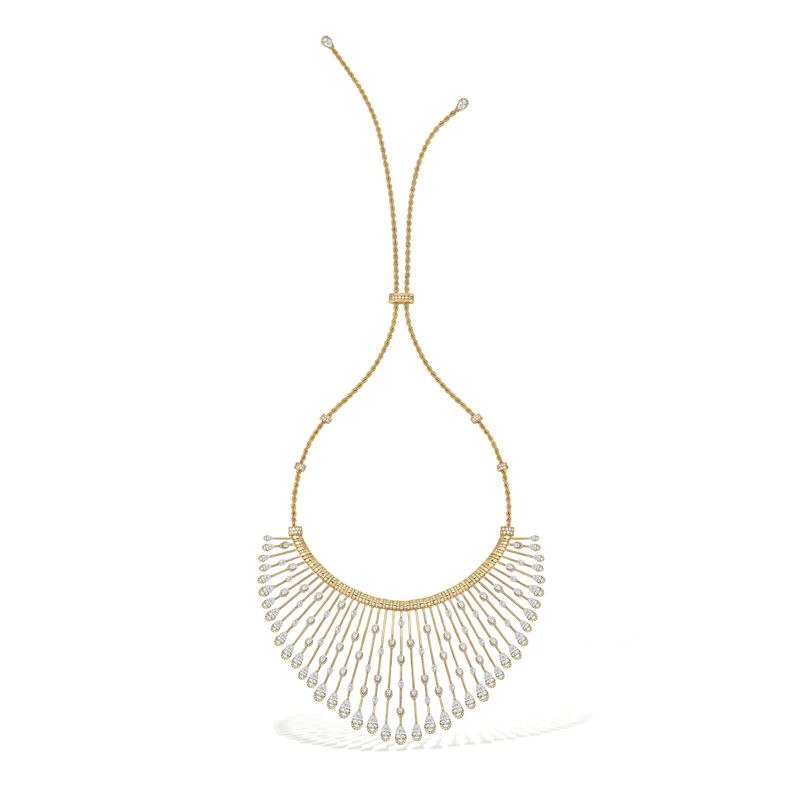 Guaranteed to glare, the Sun Tribe necklace shines like rain of 109 diamonds. The solar spirit of this piece is conveyed in the work on its lines: gradient bars of yellow gold, and an incidental rhythm of the marquise-cut diamonds on each ray.
In the same line, Valérie Messika has also created a cuff: perfectly symmetrical while the semi-paved diamonds recall the reflections of the sun.
The Sun Tribe collection is comprised of a long-length necklace, cuff, ring, mono clip earring and earrings.