Kate Moss: The Face of Messika
#KateMovesMessika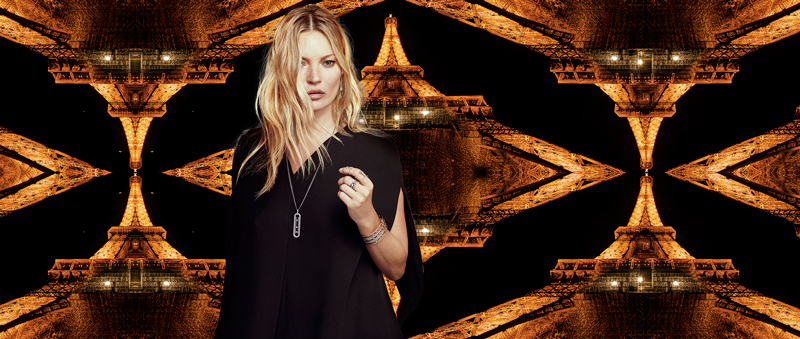 For the second consecutive year, top model Kate Moss is the face of the Parisian jewelry Maison Messika
In an unprecedented time where the world has been put on pause, Kate Moss stalks the city streets and once again, makes Paris her own. She brings the City of Lights back to life surrounded by an intoxicating mélange of colors: deep magnetic blue and an alluring fiery orange, which are both captivating and impenetrable, suggest a rebirth of the capital of fashion, jewelry and luxury.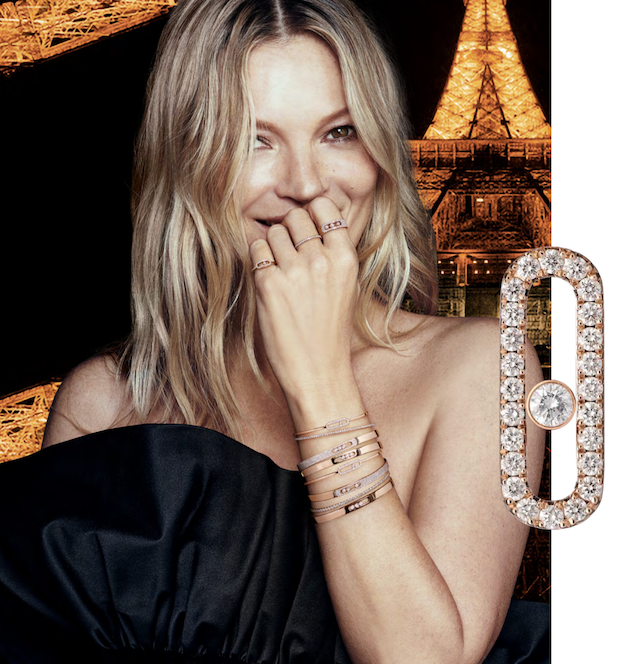 MOVE CLASSIQUE
Full of mischief, Kate Moss has fun with the Move Classique collection. Juxtaposing Noa bangles, Flex Uno and Skinny jonc bracelets are stacked, creating an ultra- desirable cuff. The top model playfully mixes and matches from the wrist to her finger tips; with rings from Move Uno, Move Noa and the Gatsby wedding ring. The stacking trend, a concept that is dear to the jewelry house's heart, has never looked so good.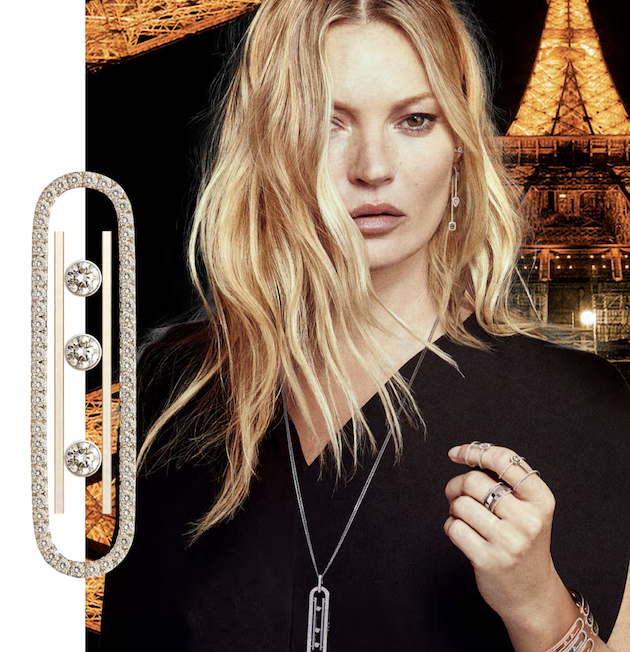 MOVE 10th
In front of an explosive Eiffel Tower illuminated in the colours of fire, Kate Moss takes on the Move collection in a very couture fashion. Known for its delicate lines and light curvature, Move commands strength and character. Already seen in the form of a long necklace and earrings, the motif makes a big appearance around the wrist with open jonc bracelets which are designed to be worn together for a gold and diamond rainbow of colours.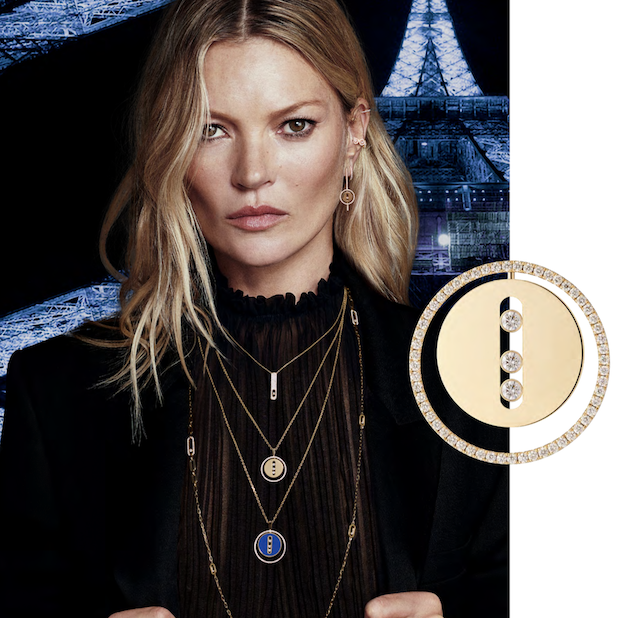 LUCKY MOVE
With an eminently magnetic blue Eiffel Tower in the background, Kate Moss is hypnotic. Sporting the Lucky Move motif across her ears, hands, wrist and neck, the fashion icon dominates the screen. A blazing look in her eye, pairing necklaces from the Lucky Move Classique and Lucky Move Color collections with a look that borrows both masculine and feminine elements creates a provocative appeal: the winning trio of a trademark photograph that reflects the explosive collaboration between the top model and the House of Messika.