NOTE COSMETIQUE, a global brand with a strong local presence, unifying women from every culture
 ** A colorful range of cosmetics celebrates women in every stage of their lives.**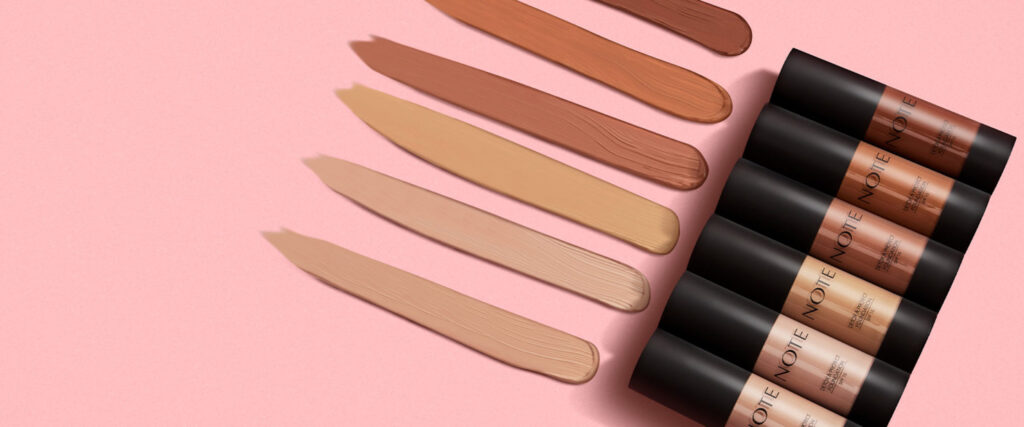 NOTE COSMETIQUE, the global cosmetics brand with a growing line of beauty products, has been at the forefront of innovation, providing straightforward and affordable beauty experiences for women worldwide. The brand was created with a mission to build positive feelings among female consumers through positive notes and a colorful line of beauty enhancing products. Using formulas infused with enhancing ingredients such as natural oils and vitamins, NOTE's highly pigmented products for lips, eyes, face and nails cater to all skin types and skin tones. NOTE COSMETIQUE is PETA cruelty-free certified, halal certified, and paraben free. All formulas are dermatologically and ophthalmologically tested.
NOTE COSMETIQUE is much more than just a beauty brand. The brand stands for women discovering their best versions of themselves and feeling good about who they are. Upholding the belief that there should be no boundaries to beauty, NOTE COSMETIQUE constantly seeks to promote inclusivity and foster a unifying spirit amongst women. At its core, the brand celebrates the attention to the beauty of everyday life.
NOTE COSMETIQUE's core collection tops the list of its best sellers. Below is a curated list of products to look out for:
NOTE BB Cream (AED 65)
Ultra-light formula offering high coverage with its special soft formula containing natural minerals.
NOTE Detox & Protect Foundation (AED 79)
Satin matte finish with high concealing coverage and silky soft texture.
NOTE Luminous Silk Compact Blusher (AED 49)
Sculpt and define on the go! Formulated with moisturising argan oil to brighten cheeks without drying out your skin and offers a light hint to a flush of colour
NOTE Mattemoist Lipgloss (AED 45)
A creamy & moisture-rich formula to give the lips an intense matte look.
NOTE  Mattever Lip Ink (AED 49)
Quick-drying lip gloss is enriched with nourishing murumuru butter that locks in moisture and enhances your smile with kiss-proof colour and mattified finish.
NOTE Mattifiying Extreme Wear Foundation (AED 79)
Formulated with a mix of vitamins, mattifying colour, active ingredients and SPF 15 to give you coverage and care in one product. Recommended for oil-prone skin.
NOTE Precision Liner (AED 45)
Create sharp and sleek lines with this rich and quick-drying precision liner.
NOTE Terracotta Powder (AED 49)
Highlight your best features! The weighless, silky soft, light-reflecting formula combines anti aging macadamia oil with soft shimmer to keep skin glowing insie out. Can be used wet or dry to maximize intensity of luminosity.
NOTE Volume Act Mascara (AED 49)
Full on and smudge free! All it takes is a swipe to see definisiton and length take over. Vitamin E and antioxidants protect lashes to keep them looking and feeling healthy.
NOTE Skin Perfecting Primer (AED 69)
First step in creating your perfect face. This oil free, mattifying formula instantly blurs imperfections, reduces the appearance of pores and helps control shine for flawless makeup results, all day long. Recommended for combination and oily skin types.