MOVE CONTINUES TO INSPIRE VALERIE MESSIKA
When designing this mask, it was obvious to the designer that this collection-based movement had to be present. With its three diamonds, the symbolism of movement has never been stronger. But not only that… Move reflects a vision of love, a feeling that is unconditionally lived in the past, present and the future.
"The world as we know it has changed… Before we get back to a semblance of normal life we're going to have to protect ourselves. Protecting yourself and the people around us.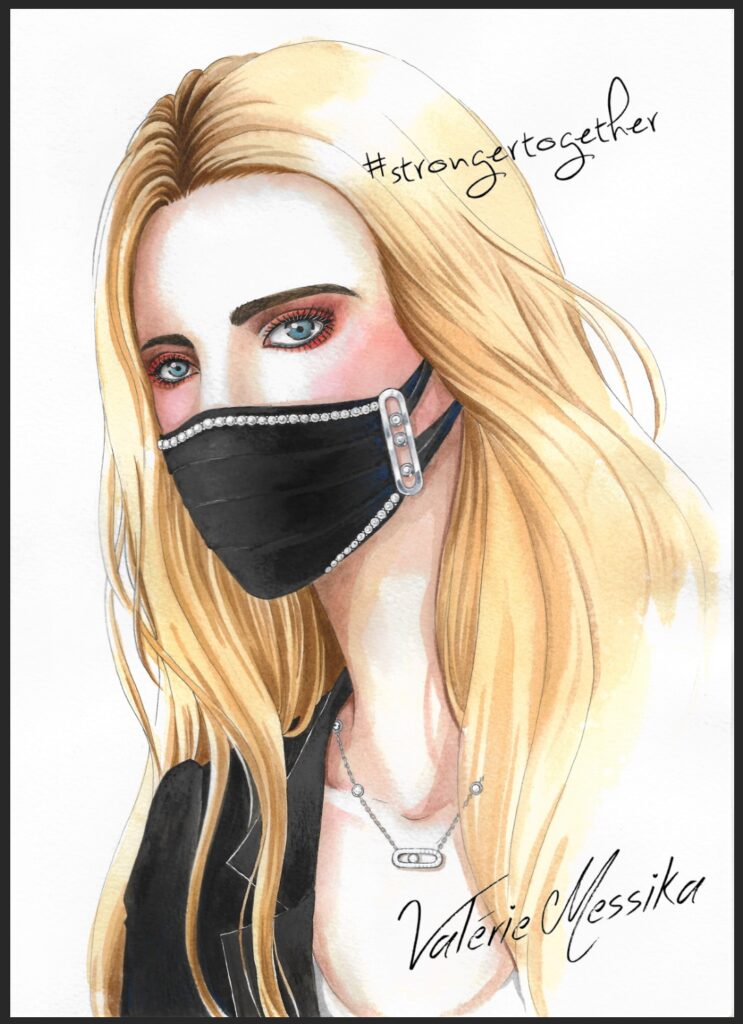 The idea of the mask is a way of allowing us to continue our daily activities. Always inspired by my daily life, I couldn't help but dream of it as a style accessory, rather than just medical protection."
– Valerie Messika
#StrongerTogether