(Muscat, Oman) – Amal Al Raisi launched its Autumn/Winter 2022 collection at Al Bustan Palace, A Ritz-Carlton Hotel in Muscat, Oman. The magnificent hotel not only played host to the event, but acted as the inspiration behind the brand's AW22 collection.
Taking place in the Qantab Room, the interactive event featured a presentation of the new collection along with a panel discussion with three inspiring Omani women; Sayyida Basma Al Said, Khaula Al Harthi & Dr. Hadeel Al Moosa. The talk, moderated by Amal Al Raisi, focused on the topics of Role Models and Start Up Stories. Amal Al Raisi aims not only to capture the essence of Oman through fashion but to inspire and empower women to make their dreams a reality.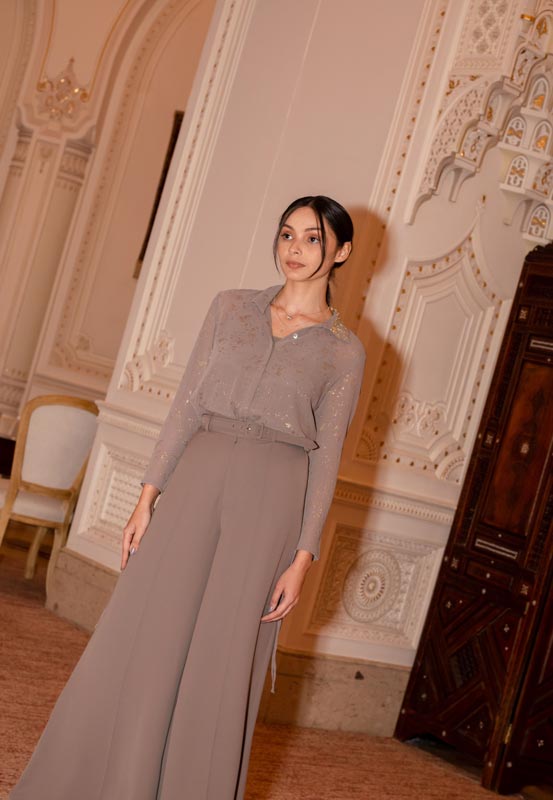 'I'm thrilled with the launch of my AW22 collection at Al Bustan Palace! I try to reflect an element from Oman in every collection I design so presenting at the location that inspired my AW22 season is a dream come true! I also had the honor of moderating a live panel discussion with three incredible Omani women who inspire me on a daily basis. Their wisdom and insight into the topics was truly thought provoking and I hope all of those in attendance found something inspiring to take away with them. It was a pleasure to work with Al Bustan Palace on this show and I would like to personally thank them for all their support " Says Amal Al Raisi, Creative & Managing Director, Amal Al Raisi.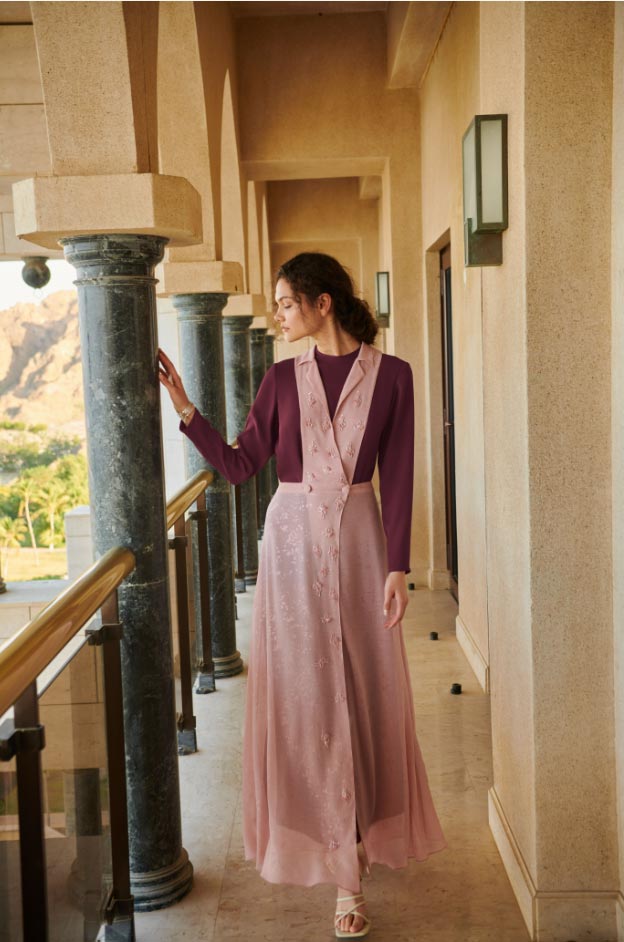 Proudly standing as one of the Sultanate's iconic landmarks, the AW22 collection draws inspiration from the many elements of the resort that are referenced through embroidery, silhouettes and color details. Inspired by the 'Diamond in the Sky' chandelier hung in the resort's Atrium, the collection references the sparkle of the crystals through scatter and gradation embroidery techniques. Positioned between the Sea of Oman and the Al Hajar Mountains, the color palette reflects the natural and rustic beauty surrounding the resort. Al Bustan Palace is an architectural blend of old and new where heritage meets modern; mirroring Amal Al Raisi's ethos. The Autumn/Winter 2022 collection embraces the serenity of the unique inspiration through feminine styles and signature Amal Al Raisi embroidery details.
—