There is something both inspiring and soothing about the in-depth magic and light of emeralds. Maybe that's why Nina loves the stones so much.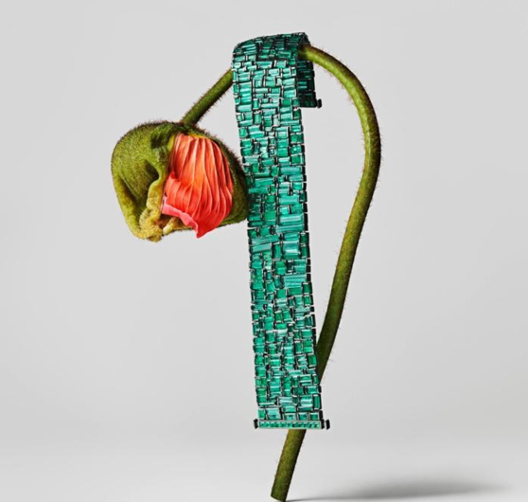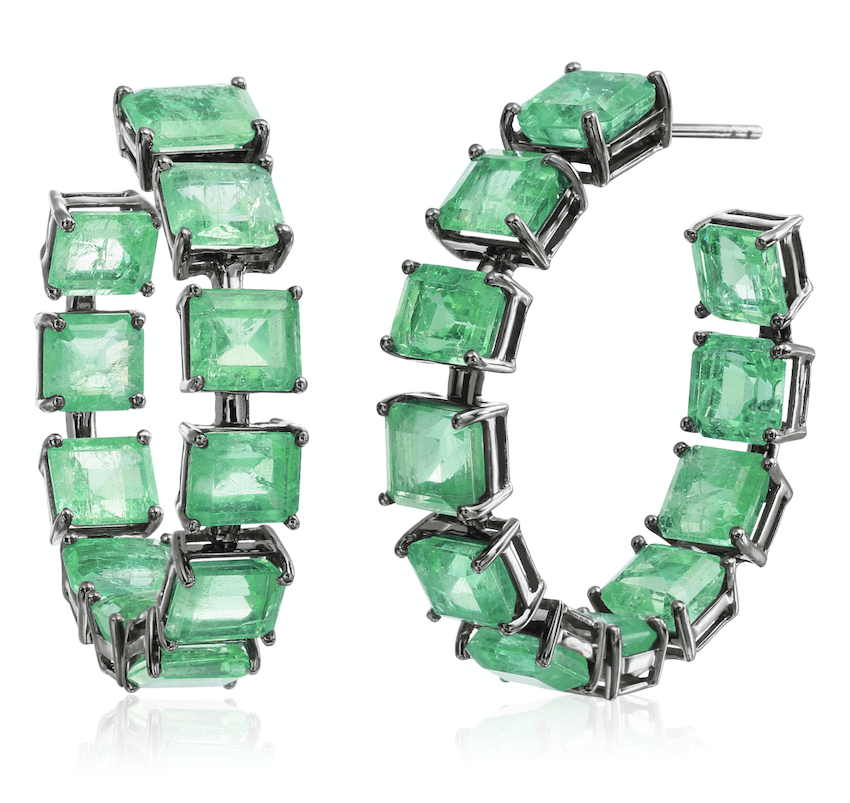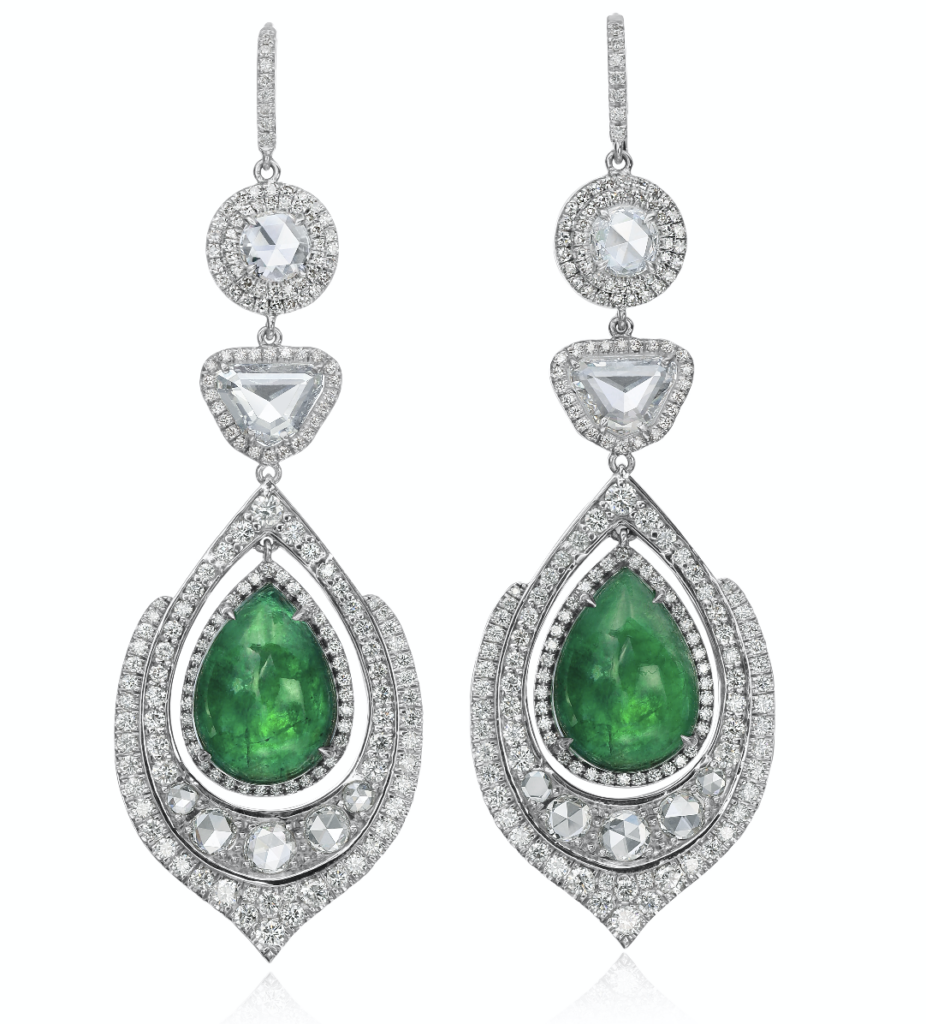 While traditionally an emerald on the darker side is considered by many the more precious, the fine jeweler tends to favor the brighter green of Colombian emeralds, which to her feel more cheerful. She dearly loves the inclusions, giving the gems an extra dimension or sense of realness.
From bold and bright, platinum, emerald and diamond rings, to deep green cabochon front hoops or lighter mix-shape oval hoops on blackened white gold for a more casual feel. And for those in a fancier mood, shoulder-duster Emerald and Rosecut Diamond Fringe earrings define lightness and modern elegance.
"Every piece of jewelry we layout is a bit different. We did hoops with diamond cuts, the next one was with oval, the next one will be round. We want to keep changing things and the architecture should always be different from one to another."
More recently, Nina added to her offering striking emerald necklaces and bracelets on blackened 18k gold, pure and strong designs to be worn either with a white t-shirt, or a ballgown.
Staying true to her motto, never too precious to wear.