August 2019, Dubai, UAE: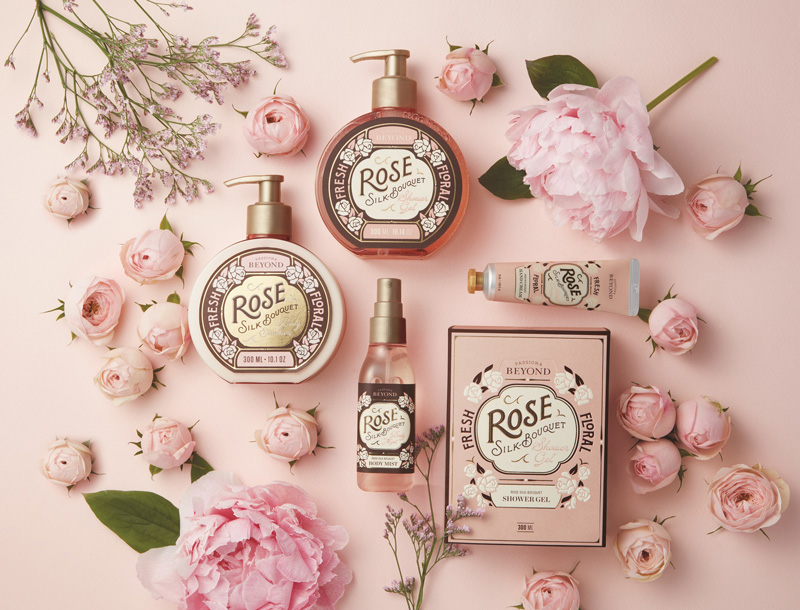 A special fragrance for your rose-colored life – The Face Shop introduces a brand-new body care line dipped in scents of rose.
Featuring four new products including a fragrant mist, Shower Gel, Emulsion & pocket-sized Hand creme, the Rose line is formulated with Rosa Damascene flowers from Persia and citrus notes for that added appeal.
The fresh citrus fruity notes harmonize with the vibrant rich fragrance of a rose bouquet and come together to recreate the fragrance of a fresh blooming rose.
Keeping The Face Shop's philosophy of all natural ingredients, the range was created using the fragrance reproduction technology, Living Plant™ (technology from global TOP3 perfume company IFF), which involved extracting all the fragrance ingredients without actually damaging the original source of rose.
Rose Silk-Bouquet Body Shower Gel
Soft, silky lather of rose silk-bouquet fragrance thoroughly cleanses the body, leaving a refreshing and moisturizing sensation.
Priced at AED 90
Rose Silk-Bouquet Body Emulsion
A fresh, soft body lotion with the alluring fragrance of roses that lasts for a long time and deliver vitality to tired, fatigued skin, leaving a moisturized finish
Priced at AED 90
Rose Silk-Bouquet Body Mist
A fresh, rose fruity scented body mist that gently lingers on your body, and gives a refreshing feeling, can easily replace the need for a heavy perfume and used for a quick refresh.
Rose Silk-Bouquet Hand Cream
A moisturizing hand cream gel that delivers moisture and nourishment to dry hands making it dewy and firm with a lightweight finish and long-lasting fragrance.
Beyond Rose Body Mist & Hand Cream Set – AED 90
Beyond Rose Body Gift Set – AED 160
ROSE SILK BOUQUET LINE NOTES:
Top note
The citrus fruity note of orange and red apple for a sparkling fragrance like sunshine
Middle note
An elegant, feminine, alluring fragrance that is vibrant with rich rose aroma creating the signature fragrance for the Rose Silk Bouquet line
Base note
A lingering base note of soft musk and cedar wood
For more information you may visit: http://international.thefaceshop.com/brand/index.jsp
Facebook: https://www.facebook.com/THEFACESHOPUAE/
Instagram: https://www.instagram.com/thefaceshopuae/