** Indulge in Zeitun Premium Collection and find the ritual that compliments your skin type **
After so many years creating beautiful and results driven skin and body care products, Zeitun have blended the finest natural ingredients and most advanced technologies to create their most luxurious range to date – The Zeitun Premium Face Care Collection.  Based on traditional rituals of ancient Arabia, coupled with ingredients from Jordan, India, Morocco and Europe, the range offers complete indulgence to enrich your skin, and also takes you on a journey of well-being and balance.
With products suitable for every skin type, age and concern, the experts at Zeitun have formulated a luxurious range capable of reviving and beautifying your skin like never before.
The collection is available in different ranges, each developed by Zeitun's cosmetologists to tackle your specific skin concerns:
Zeitun Premium MASDAR – Rehydrating Care
Designed to tackle severely dehydrated skin, the MASDAR range works on all complexion types, including combination and oily, providing up to 72 hours of deep hydration. The MASDAR products contain Hyaluronic acid, precious botanicals and extracts to reach the very deepest layers of skin, leaving your skin deeply hydrated, looking healthy and luminous.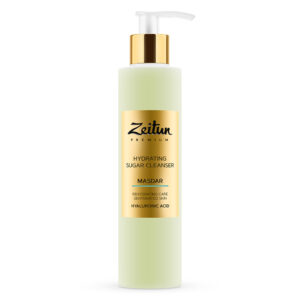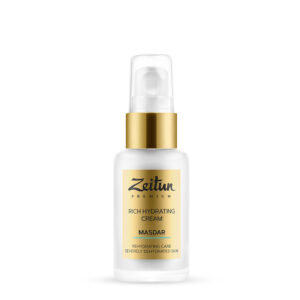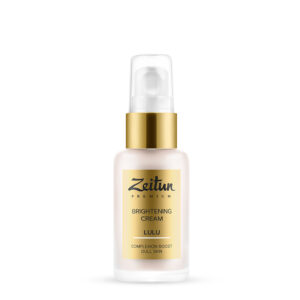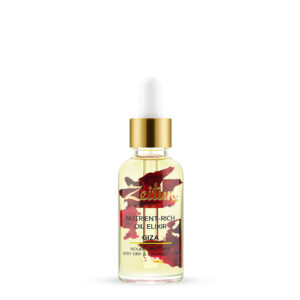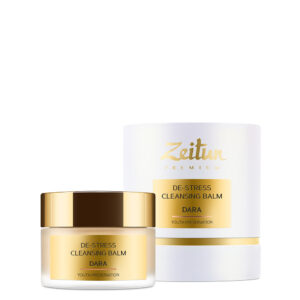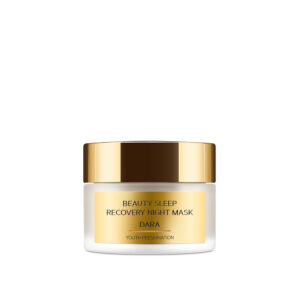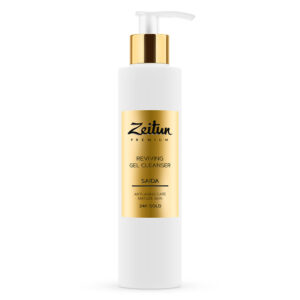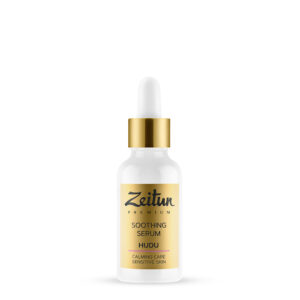 SAIDA Reviving Gel Cleanser – AED 77.97
The epitome of luxury, the SAIDA Reviving Gel Cleanser is infused with 24K gold, Indian Frankincense and Rose, which work in unison to fight fatigue and impurities. Suitable for mature skin, this ultra-premium product will leave your feeling skin refreshed, toned and exceptionally soft.
SAIDA Lifting Essence – AED 177.82
This exclusive anti-ageing concentrate will instantly restore firmness and resilience of mature skin. Composed of only the finest Moroccan Argan Oil, 24k Gold and Hyaluronic acid for a boost of hydration and natural elasticity, this product is the perfect tonic to the natural signs of ageing.
Zeitun Premium HUDU  – Calming Care
Hypersensitive skin can be painful and irritating, and finding skincare that doesn't cause inflammation can also be a challenge. Zeitun's Premium HUDU collection offers recovering and immunomodulating ingredients to instantly soothe and calm irritated, sensitive skin.
HUDU Soothing Serum – AED 185
A delicate serum that reduces redness, deeply hydrates and the gentle formulation contains natural repairing botanicals and natural soothing ingredients to calm your skin and leave you feeling rejuvenated.
Created by a team of expert cosmetologists, Zeitun have developed a product range that works for and compliments every type of skin. Enriched with precious botanicals, the highest quality essential oils and key vitamins, the Zeitun range will not only deliver results, but will add a much needed sense of luxury to your skincare regime too.
You can find more products from the MASDAR, LULU, GIZA, DARA, SAIDA and HUDU range, along with Zeitun's full collection on www.amazon.ae . For more information, please visit www.zeitun.me