Travel to the Maldives for a family getaway, filled with holiday cheer!
Maldives (8 December 2020) – Leading Maldivian hospitality company Coco Collection has announced the festive line-up at luxury resorts Coco Bodu Hithi and Coco Palm Dhuni Kolhu. With travel restrictions for tourists to the archipelago lifted, those planning a last-minute getaway to celebrate Christmas and New Year need look no further. A host of safety measures at each of the resorts are strictly enforced, meaning guests can enjoy their time with absolute peace of mind.
From 22nd December 2020 till 3rd January 2021, this season's celebrations are going to be filled with exceptional experiences that will make the holidays that much more special for everyone. From the socially distanced Floating Christmas Tree Lighting Ceremony, to endless Festive Feasts, Sandbank Snorkelling, and the launch of the Secret Island Club for little ones, there is something for the whole family to enjoy!
FESTIVE HIGHLIGHTS: COCO BODU HITHI & COCO PALM DHUNI KOLHU
Christmas Tree Lighting
Take part in our annual tradition of lighting up the Floating Christmas tree made on the island out of recycled materials, as you enjoy some mulled beverages.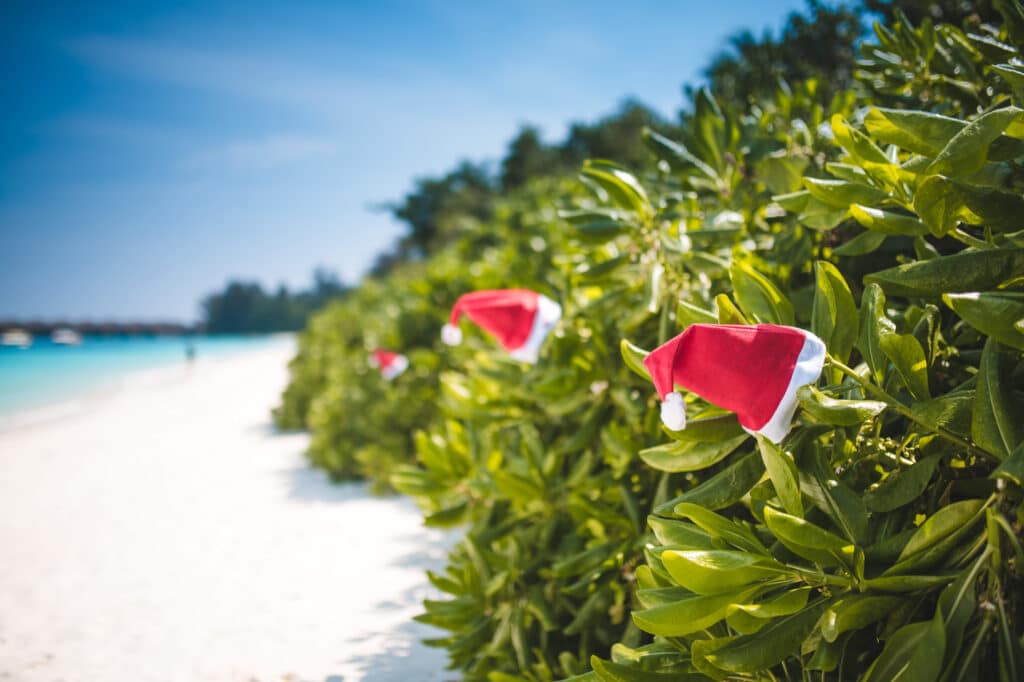 New Year's Eve Gala
Our chefs at both resorts will be preparing a grand buffet to usher in the New Year. Indulge in this sumptuous culinary affair then head out to the beach with live entertainment to say farewell to 2020.
Underwater Treasure Hunt
Join our Marine Educators on a marine treasure hunt around our house reef – or take part In various other marine educational activities such as Turtle Time with the Olive Ridley Project veterinarian.
Christmas Carols by Coco Elves
'Tis the night before Christmas, so come and join at Latitude to enjoy a festive drink on the beach and join our associates in singing some classic Christmas carols.
Here Comes Santa
Meet Santa as he arrives on our shores bearing gifts and joy for all. Make a Christmas wish and pose for some fun photographs with Santa himself.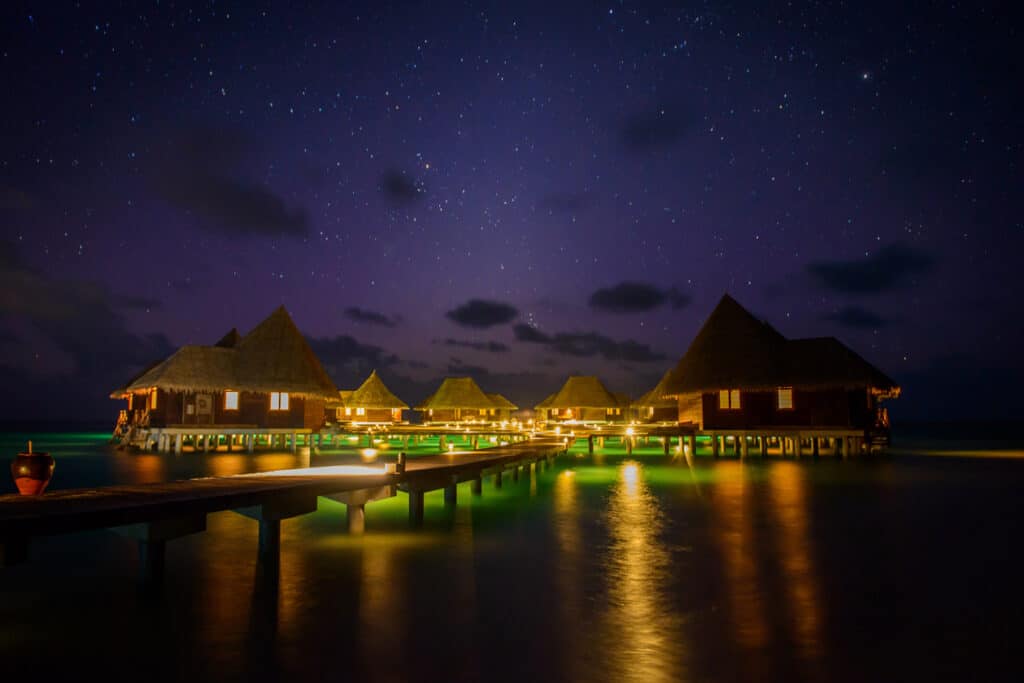 Lobster Gala Dinner
Indulge in one of the sea's most delectable offerings with a dinner focused around the king of the sea, the lobster, freshly fished from our own shores.
Christmas Day BBQ Lunch
Spend Christmas Day with your loved ones, enjoying a delicious BBQ lunch at Air. Follow it with a special themed buffet dinner.
Sand Sculpture Competition
Kids and grown-ups alike are invited to spend some quality time on the beach and compete to build the most elaborate sandcastles and sculptures.