Relaxed By Nature and Going Beyond Green'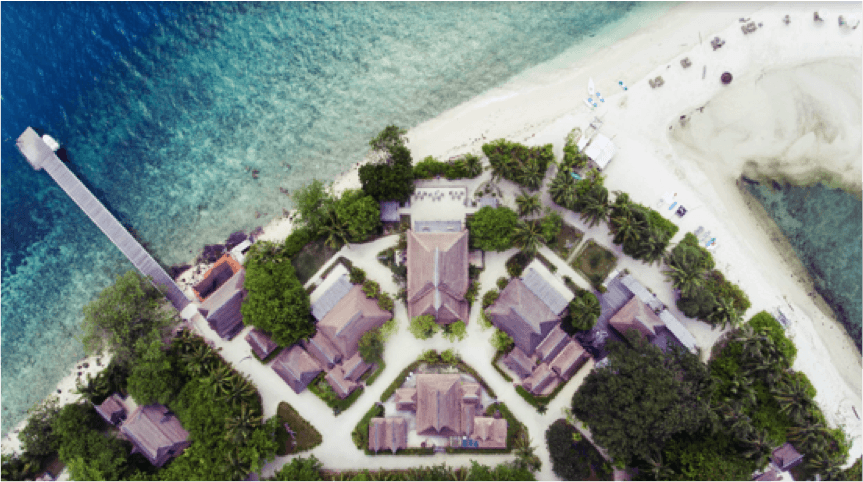 Dubai, United Arab Emirates, November 2019 – Reignite your children's imaginations on Nikoi Private Island, an exclusive destination just 85kms from Singapore which offers the perfect barefoot luxury escape with the preservation of the island's natural beauty as  a priority.
Sand and wood floors allow guests to truly go barefoot from the moment they step off the boat onto the island's private jetty. With a diversity of nature and activities there is something to keep both children and adults endlessly entertained. A pool set amongst spectacular granite boulders, jungle paths, stunning coral reefs to explore, powdery white beaches and deserted islands to sail to or picnic on. Capturing children's imagination, the kids club has a dedicated team of staff and there is a daily list of activities to choose from. For adults needing some additional relaxation, the dedicated spa set up in three large safari tents uses all-natural products including virgin coconut oil. Guests are able to indulge in luxurious massages, facials, scrubs, manicures and pedicures.
"It was hard to believe a piece of paradise could remain uninhabited and untouched a mere 50 miles from Singapore," says founder and owner, Andrew Dixon. This piece of heaven was brought to life by Andrew who became disenchanted with the standard of holiday accommodation on offer, where cultural sensitivity, vernacular design and simple luxuries seemed unheard of.
ACCOMODATION
Robinson Crusoe-inspired driftwood beach houses all have direct access to perfect white sandy beaches. The houses are made with local driftwood and 'alang alang' grass roofs creating accommodation that is spacious, stylish and with minimal environmental footprint. With 15 beach villas and a combined total of 21 rooms, as villa sizes range from one-bedroom up to three bedrooms; you will find the perfect fit for your family. The Island is also available to hire our exclusively making it perfect for weddings and corporate events.
THE FOOD
There are two dining rooms on Nikoi, one for families and one for couples or families with older children.
Each has a 9m long dining table made from an impressive piece of driftwood serving up authentic local dishes with a focus on fresh ingredients, homemade breads, pastries, juices, ice cream and condiments combined with service that is friendly and genuine from committed staff. Guests can also opt to dine on the beach or one of the impressive private balconies and for those seeking something special, picnic hampers can be ordered and taken to your choice of nearby deserted islands or to a secluded location on Nikoi.