Team of expert wedding planners identify statement cakes, visionary projections, metallic hues and sustainable weddings as some of the hottest wedding trends for the year ahead
The year is almost over, and couples planning their nuptials in 2020 are excitedly thinking ahead to their big day. For wedding inspiration, there are endless options to personalise every aspect of the occasion with unique and memorable touches that reflect the couple's personal taste and style.
But where to start? From indoor and outdoor venues, fountains and fairway views, to modern and traditional settings, Emaar Hospitality Group offers more than 40 exceptional venues to suit every style and size of wedding across its 14 hotels, golf and polo clubs in the UAE. Its team of wedding planners and chefs across the Address Hotels + Resorts, Vida Hotels and Resorts and leisure facilities have planned every kind of wedding imaginable– and have got their finger on the pulse when it comes to knowing what's hot in the world of weddings.
"Planning the perfect wedding day is an exciting adventure for newly-engaged couples. Some have a clear vision of exactly what they desire; for others, the day is a blank canvas ready to be filled. There are numerous blogs and magazines to read and a wish-list of venues to work through. Often though, the sheer wealth of information and choice can be overwhelming. Our team understands this and works with couples to ensure their day is everything they wished for and more," said Alma Au Yeung, Corporate Director Strategic Projects & Partnerships at Emaar Hospitality Group.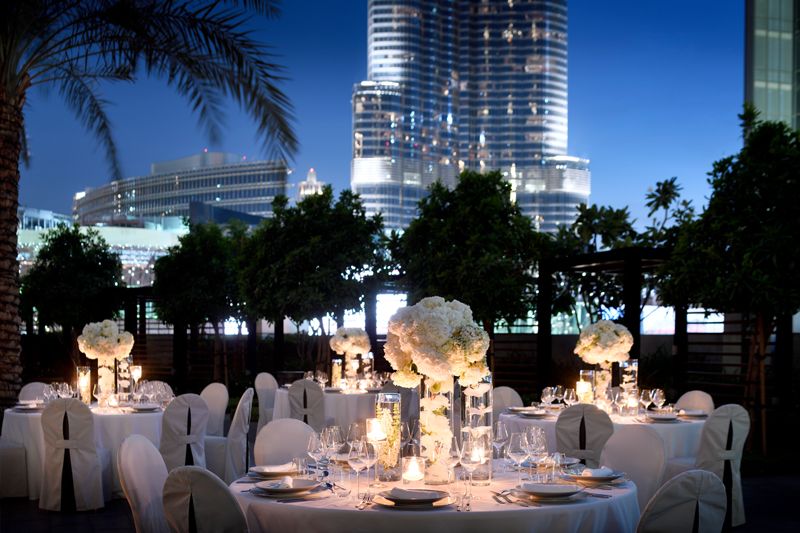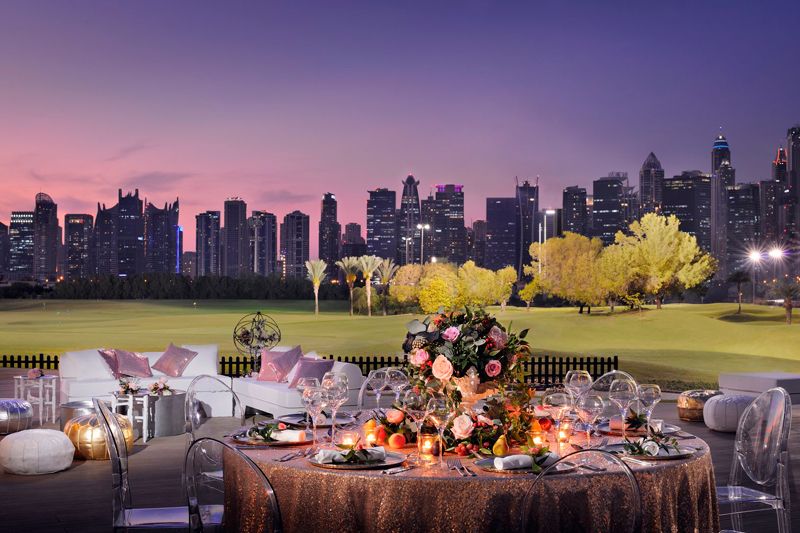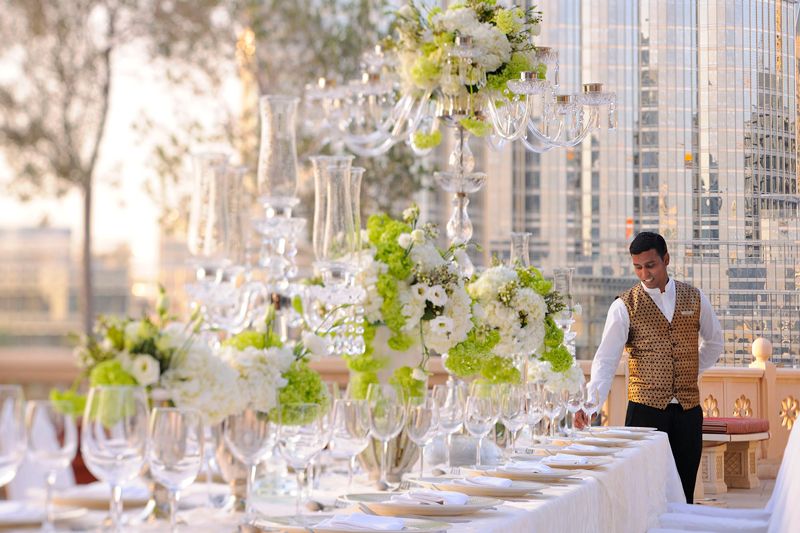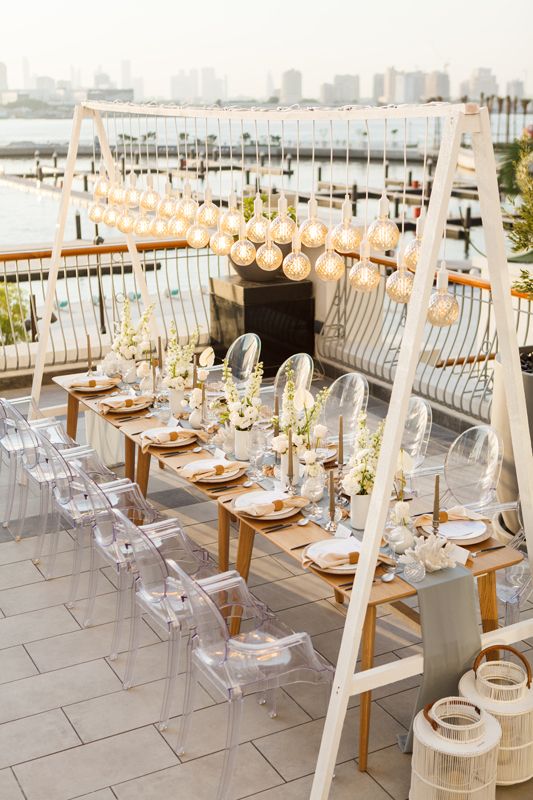 From the venue and food to décor and the latest technology, the team are already seeing a crop of new trends emerging as they start to look towards the coming year. Here are their top 10 picks to consider for an unforgettable wedding in 2020:
Creative food stations: The growth in popularity of artisan food markets and street-food-style cuisine will continue to influence the food and beverage decisions of future brides and grooms. Couples are seeking quirky live cooking stations and creative food displays, keen to share a selection of their favourite home-country dishes with their friends and family, with the interaction of this style of dining guaranteed to provide thrilling moments to catch on camera.
Environmentally-friendly weddings: Couples are becoming increasingly ecologically minded and looking to go green wherever they can, using locally sourced foods and recyclable materials, as well as looking at ways to extend the life of décor, such as incorporating photos in frames and wooden artefacts that are then re-used as wedding favours or in the couple's home.
Statement wedding cakes: A fabulous wedding cake continues to form the centerpiece of many wedding receptions. 2020 will see the trend for cakes inspired by couture wedding gowns, while those tired of traditional white will be emboldened to go for something more personal, with hand-painted, ink-stained or mosaic-style showstoppers on the increase, as are the unique geode cakes which are also rising in popularity.
The great outdoors: There's something so effortlessly romantic about an alfresco wedding that it will never go out of style. Fortunately, whatever style of outdoor wedding couples are looking for – whether it be urban settings, lush green lawns or exclusive fountain views – Dubai has it all, and the wonderful winter weather to make it a reality.
Perfect projections: Video mapping is the latest digital technology trend weaving its way into the world of weddings. From projections of flowers and forests to sunshine and stars, couples can pick the backdrop of their choice.
Auspicious dates: It is expected that there will be huge demand for weddings on 02.02.2020, as well as 20.02.20, 01.01.20, 01.10.20 and 20.10.20 – with the latter being even more memorable as it is also the start of Expo 2020 Dubai.
All that glitters: Shades of blush, nude and rose combined with white, ivory and cream are classic and remain popular going into 2020. Metallic hues will have a resurgence, with variations on the traditional gold and silver reflected in the venue and décor.
The Instagram moment: Weddings have always been occasions to catch on camera, with wedding photos and videos a deeply treasured possession for married couples across the world. Today, with the Instagram effect, wedding photography has become a trend all in itself and couples are increasingly choosing venues based on their Instagram vision.
Destination weddings: Whilst destination weddings continue to be a popular choice, couples living in the UAE do no need to fly to a far-flung location for good weather or beachside locations. 2020 will see more people choose a wedding staycation, gathering their guests together in one special location for a weekend-long celebration
Unique experiences: While the above trends will influence people as they plan their big day, ultimately, there is a shift towards couples seeking a celebration that is unique to them – a wedding that showcases their love story and enables them to create memories they will treasure forever.
To find out more about how Emaar Hospitality Group's team of wedding planners can bring your perfect wedding to life, contact Weddings@emaarhospitality.com.
As an extra gift for, U By Emaar members can earn back 5% of their wedding spend in Upoints or redeem Upoints when planning their wedding events at participating brands across the group. Couples will also be upgraded to a higher tier so they can continue to celebrate with extra benefits after the big day. For more details visit: https://www.ubyemaar.com/en/uevents.