Valley of Fire is a name that in itself evokes travel, a powerful and mysterious space, unrefined nature… And the rock formations of the Grand Canyon.
In this sumptuous set, Valérie Messika once again used the triangle-cut diamonds. Among the Native Americans, the triangle is a geometric shape with a high symbolic value.
The Valley of Fire collection is comprised of a transformable necklace and ring.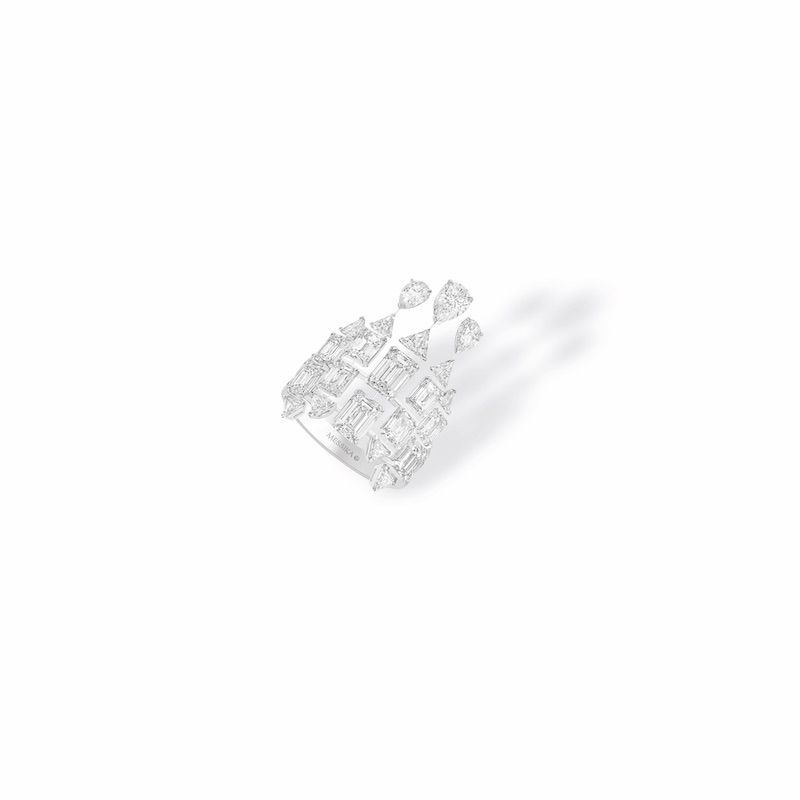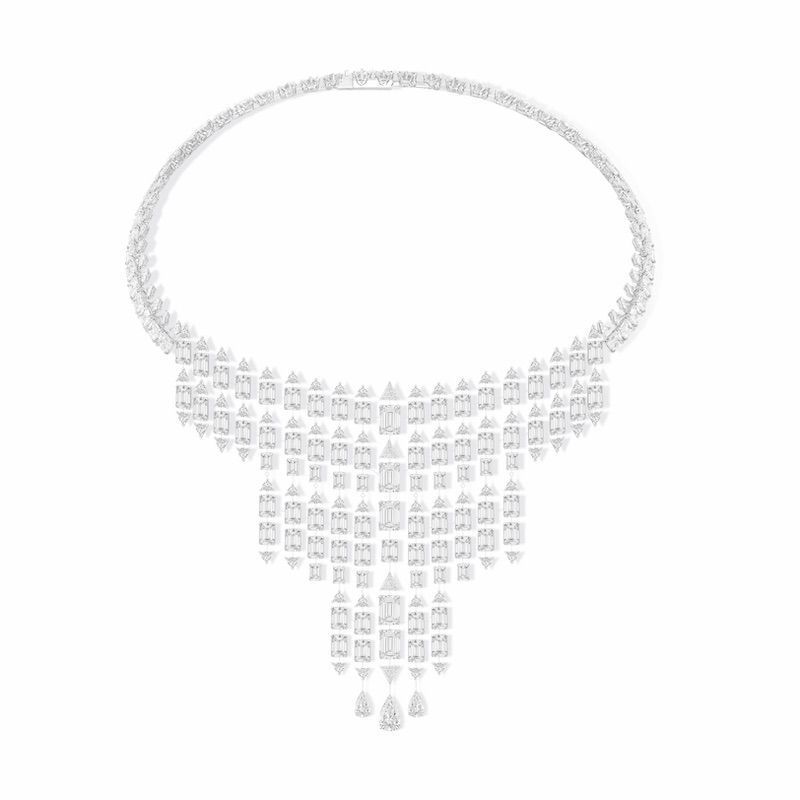 With the Valley of Fire, Valérie Messika offers us a sumptuous plastron of light. The 251 emerald-cut, triangle cut and pear-cut diamonds aligned in four layers celebrate the power of these exceptional landscapes, between rugged plateaus, rocky arrows and shady ridges. The necklace is suitable for adapting to different situations: can be transformed at will, two sections are detachable and metamorphose into ravishing earrings.
To add the finishing touches to this necklace, Valérie Messika works the graphic diamond lines to create a ring in same shape of the necklace.