Freccia is the word for "arrow" in Italian. Here, it provides the inspiration for the pointy and rounded elements recalling the tip of a marvelous arrow.
The Freccia expresses joy and femininity, a streamlined and modern elegance that responds to one's desire to own a bracelet that can be donned with just one simple gesture thanks to a special hinge between the jewel's precious elements.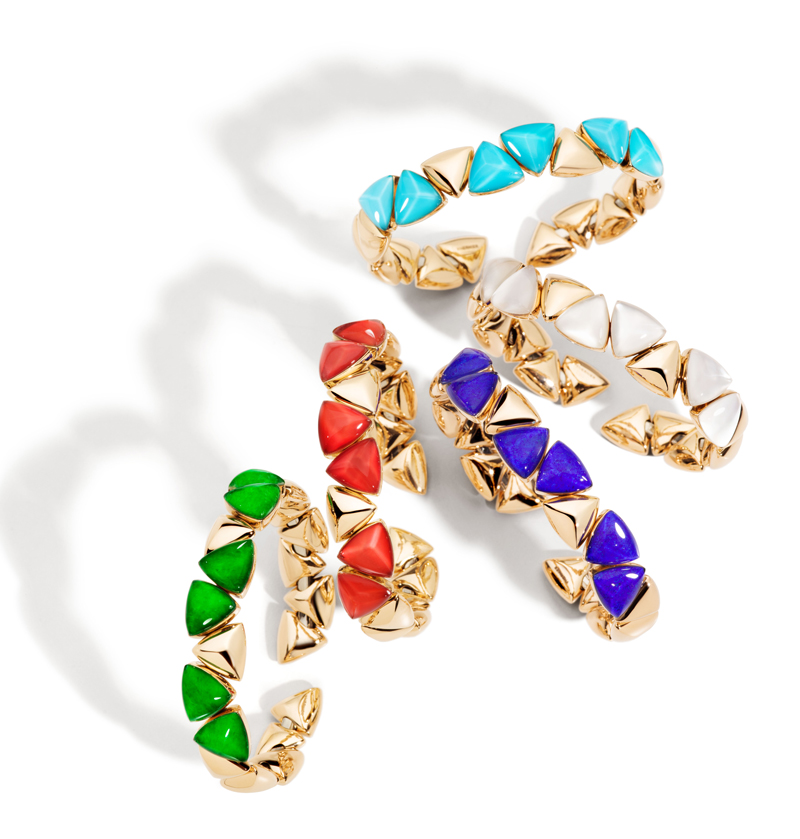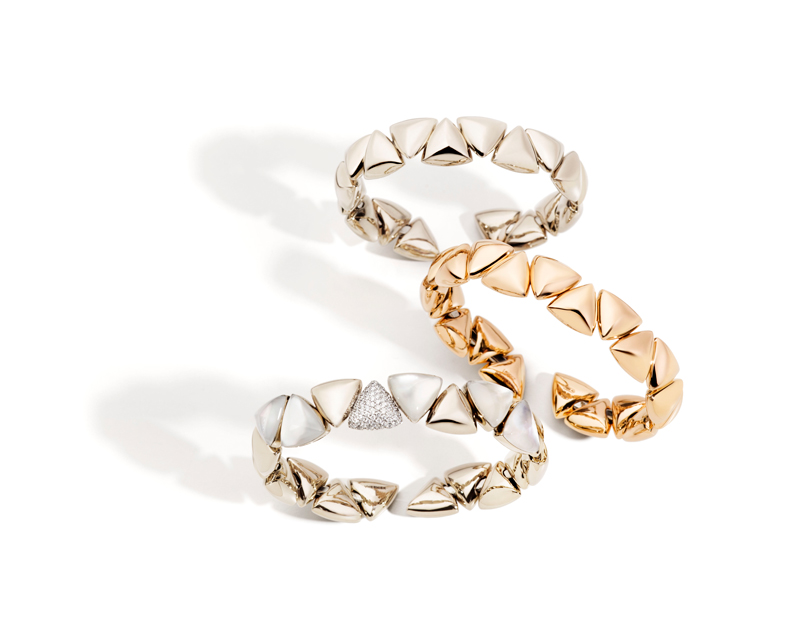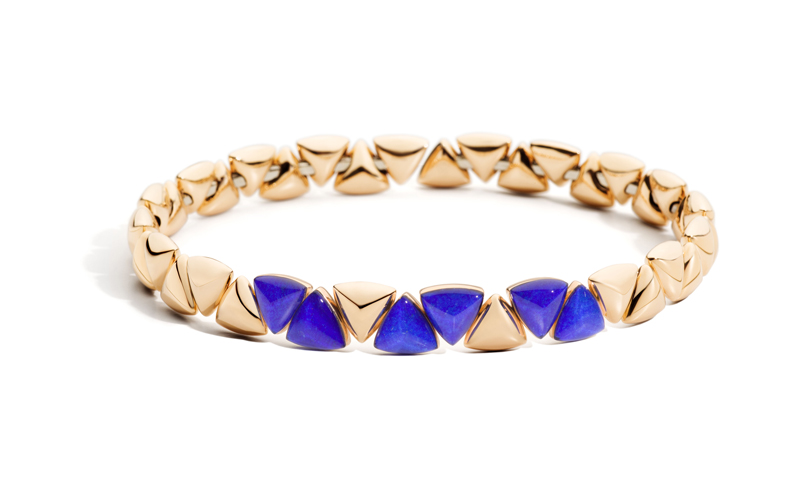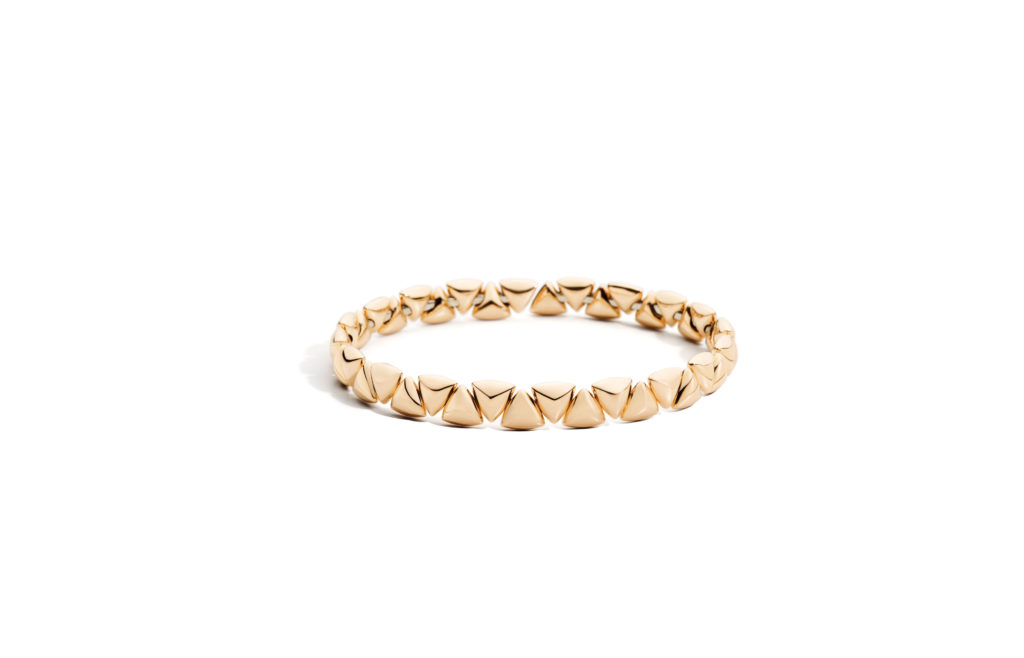 In the compositions, gold alternates with brightly coloured Trasparenze, obtained with the overlapping of perfect stones with rock crystal cabochons, molded by hand according to a process that is one of Vhernier's forte.
Dearly loved for its dynamism and its vibrant colors, the Mini- Freccia line is a more "petite-proportioned" collection that enjoys the very same characteristics and colours as the Freccia line.
From this wonderful triangular inspiration, bracelets with beautiful colored stones were also born, to be worn many at a time is desired, combining colors to the wearer's pleasure. A refined game that also includes rings, all characterized by the perfection of the artisanal crafting that distinguishes the impressive house of Vhernier.