*The Researched Formula Award-Winning Beauty Brand makes its way to the Middle East**
If you have always lusted after long, lustrous, natural lashes and full on-trend brows, help is now at hand with the launch of M2 BEAUTE in the region. The brand was developed in 2017 after the founder, Alexa Moysies teamed up with experts from a variety of fields, together working out how to extract the relevant active ingredients and developing a cosmetic application without side effects from the medicinal product. Confident that a product of this kind would be a genuine sensation on the market today, M2 BEAUTE fulfills the dreams of many women; having their own long and thick eyelashes with a wonderful curl.
The Range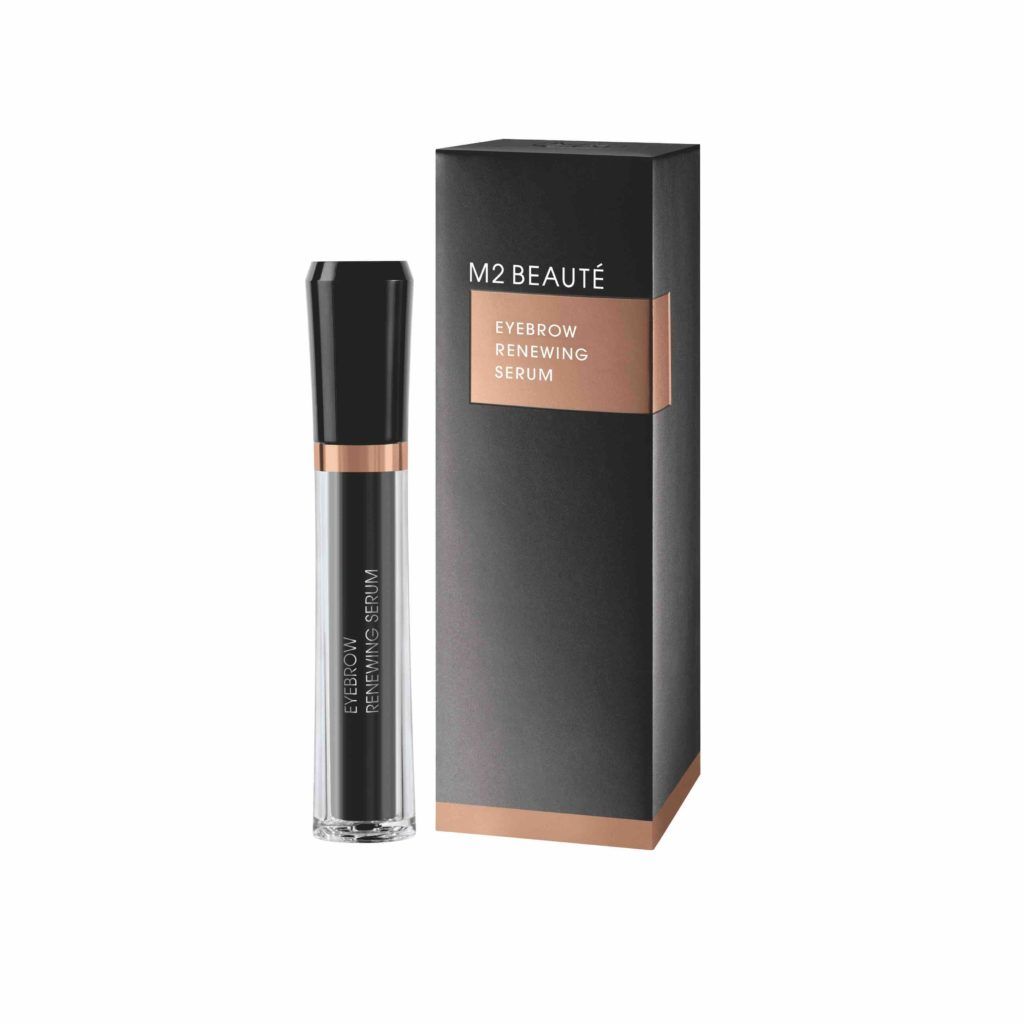 Eyebrow Renewing Serum – AED695
For perfectly shaped eyebrows
M2 BEAUTE's Eyebrow Renewing Serum allow your brows to take on a new trend with the highly effective activating serum which naturally regenerates sparse or overplucked brows. Within just a few weeks it produces new, unimagined fullness and opens up a range of styling possibilities – the result of a combination of highly effective and nutritional ingredients. Current and neutral studies prove that the serum improves eyebrow growth and thickness by over 80%.
Simply apply the serum once a day, preferably in the evening after removing your make-up and directly to dry and clean eyebrows. Visible changes in fullness and shape are apparent after just 6-8 weeks.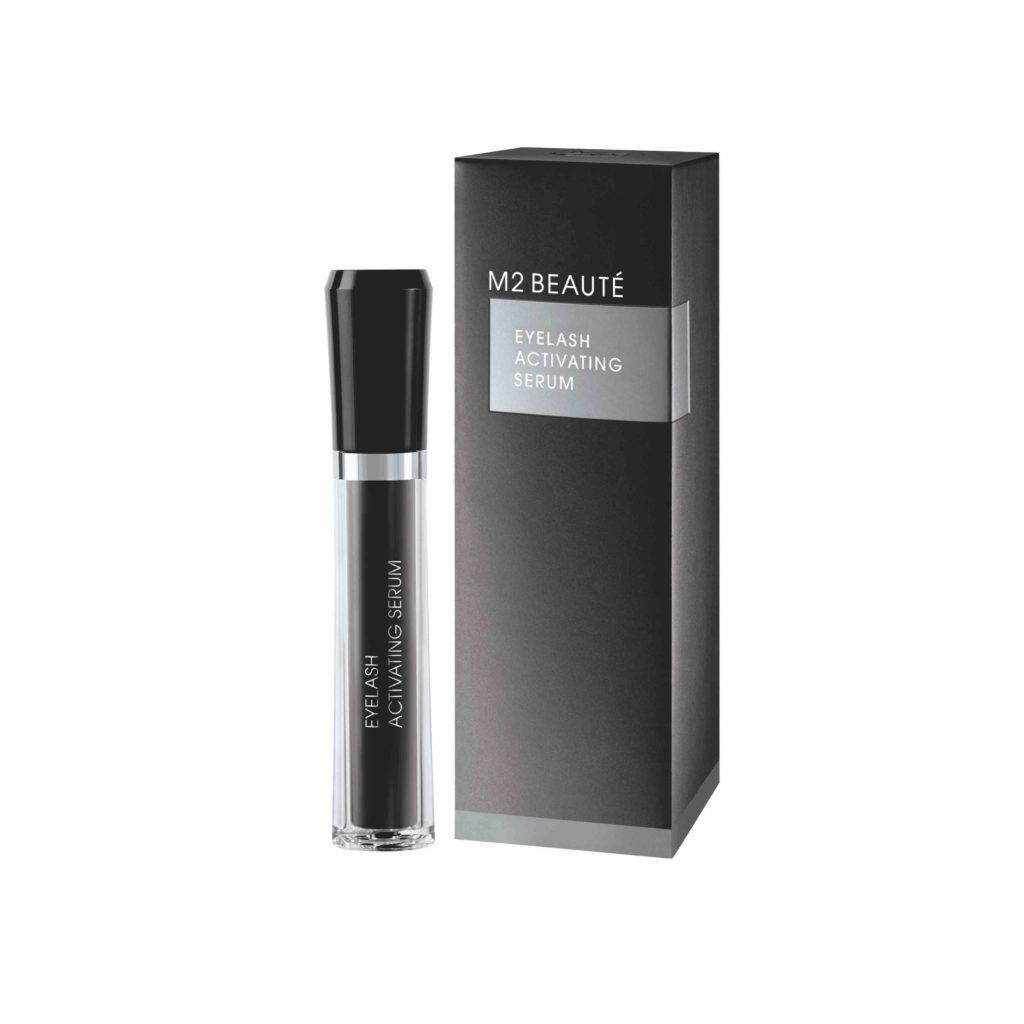 Eyelash Activating Serum – AED595
For beautiful lashes that grow endlessly 
This revolutionary Eyelash Activating Serum from M2 BEAUTE makes eyelashes longer and thicker, helping them to appear even more beautiful and expressive. Recent studies show that the serum achieves eyelash growth of almost 50%. This highly effective activating serum contains an innovative ingredient complex derived from a medicine which in combination with nutritional components, multiplies lashes, extends their growth phase and delays the cycle of lash loss. If applied daily, lashes not only become longer, stronger and thicker, but also acquire a darker tone and harmonious curl, which makes the additional application of mascara almost superfluous.
Apply Eyelash Activating Serum once a day, preferably in the evening after removing your make-up, directly to the base of the lash line on the upper eyelids. Results can be seen clearly after 6-8 weeks.
Eyezone Conditioning Care Complex – AED245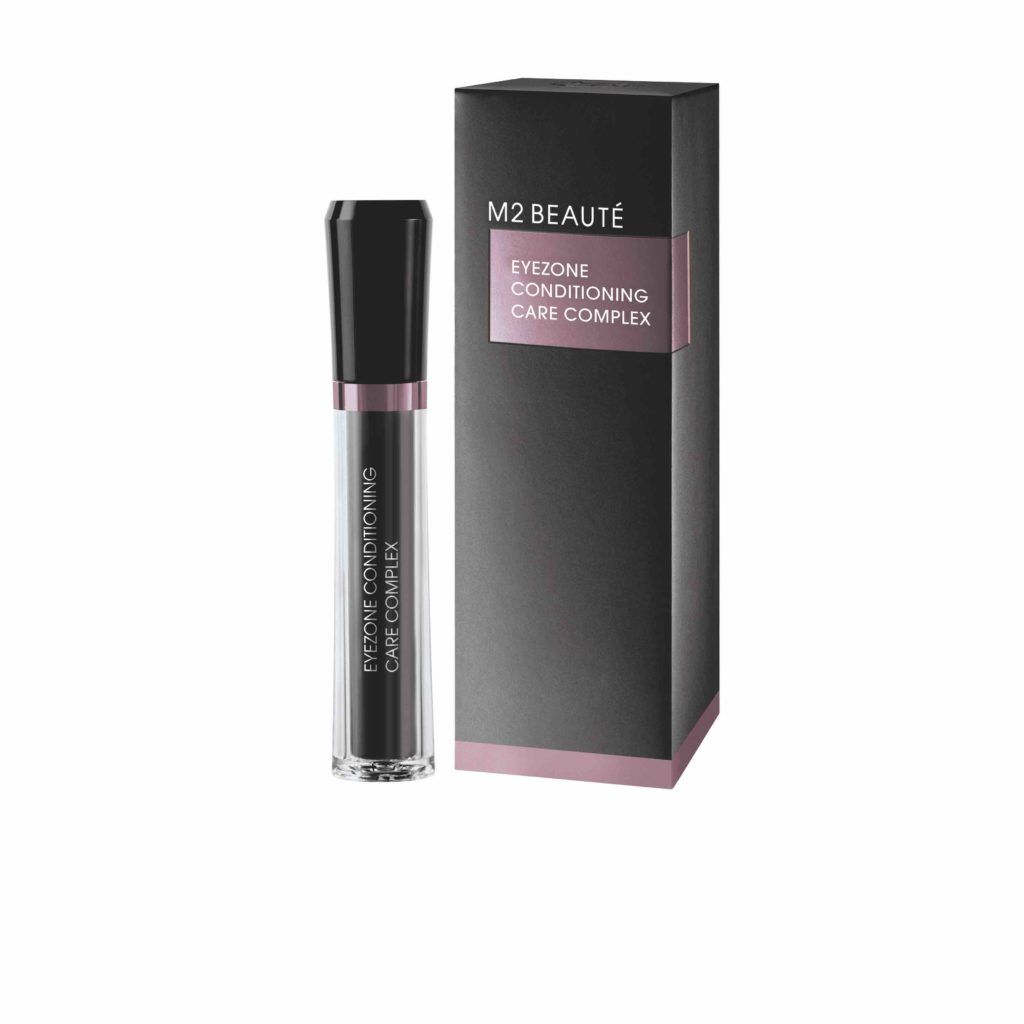 The conditioner system for lashes and eyebrows
This Eyezone Conditioning Care Complex styles and cares for your lashes and eyebrows. The innovative, rich conditioner enhances the effect of the Eyebrow Renewing and Eyelash Activating Serum. It makes your lashes and eyebrows appear healthy and glossy, resulting in a dramatic, expressive and naturally beautiful look for your eyes. The highly effective combination of peptide complexes and the active ingredients of acai berries increases the formulation of collagen in lashes and brows. They are strengthened and become shiny and supple. At the same time, it optimizes the elasticity and malleability of your lashes and fixes your brows too.
Simply apply once a day, either in the morning or evening on clean, dry lashes and brows. Like mascara, the conditioner is applied using a small brush. It provides care for the lashes at night and also acts as a nourishing base for coloured mascara throughout the day. The conditioner can also be used to fix your brows, giving them a subtle shine and increasing the formation of collagen.
M2 BEAUTE is available from www.beautysolutions-me.com and www.ounass.ae.
To find out more please visit https://www.m2beaute.com and follow them on social media @m2beaute.