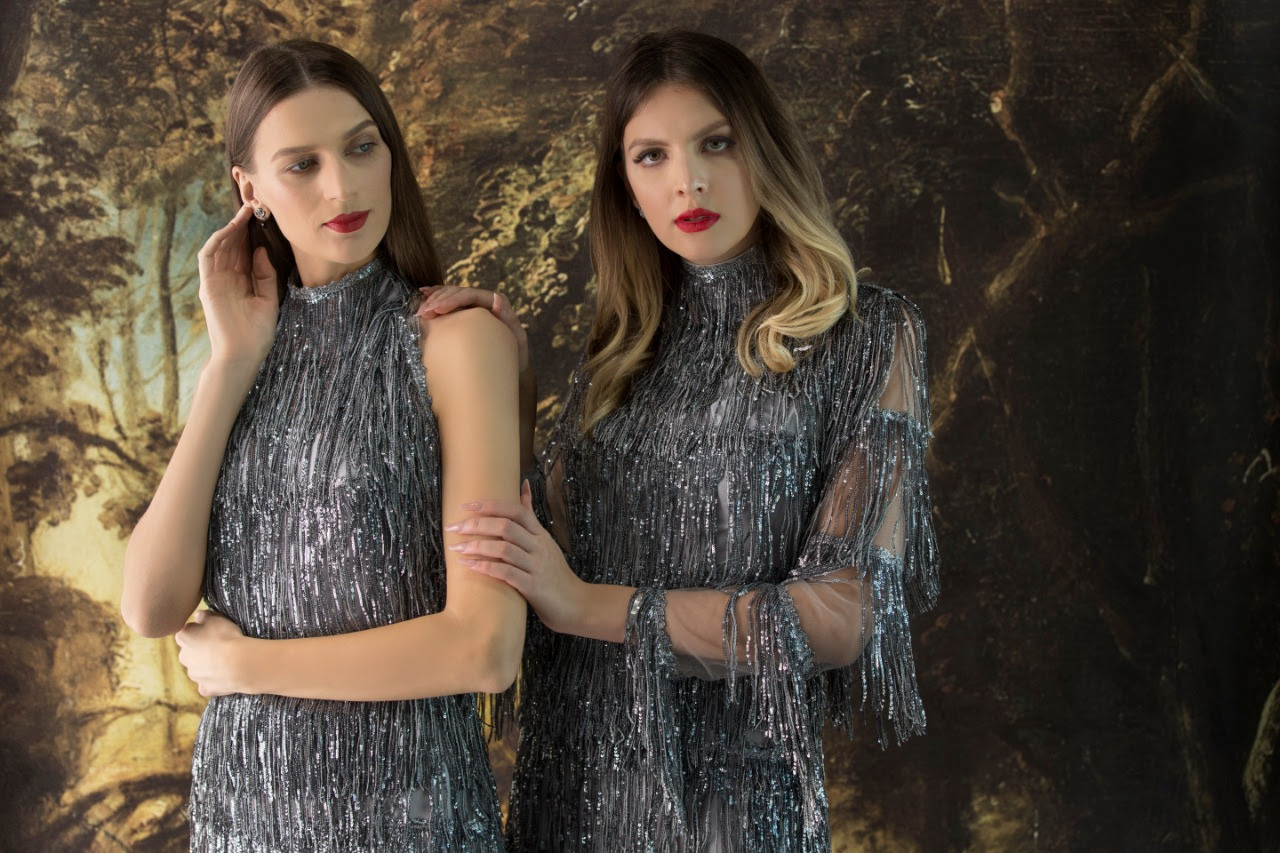 Dubai, UAE – 23 September 2019 – Inspired by Italy's greenest park, Parco Nazionale delle Foreste Casentinesi, Alina Anwar launches a beguiling 20 pieces Autumn/Winter 2019 collection in rich colors, patterns, textured fabrics and velvets that resembles the look and feel of the moss-laden forest, Autumn foliage colors from Crimson red, raspberry and plum hues to Pine and forest greens, deep berry blue and burnt metallic.
"I was particularly mesmerized by the fairytale-like Acquacheta waterfalls, which resembles the cascading grey beaded fringe and glistening silver sequins that you will find in my collection." Says Anwar, a Dubai-based fashion designer and founder of Alina Anwar Couture.
From hand-sewn accents, interesting beehive patterns, to refined sequined fringes in dazzling cuts and silhouettes, Anwar made sure to keep a sophisticated, striking and versatile collection with a confident and effortless woman in mind.
With feathers, laces and asymmetrical necklines trending on the runways this season, this collection is a definite head-turner.