Nikki Beach Dubai To Host Its Annual White Party In November
– – 'Masquerade' themed celebration will add an air of mystery to this year's event – –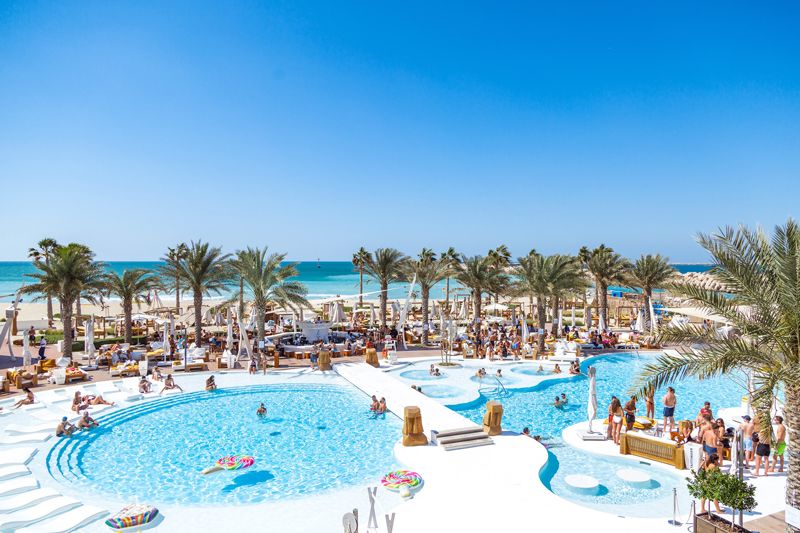 Nikki Beach Dubai is gearing up for its biggest event of the year with the return of its signature White Party – an enchanting sun-drenched celebration taking place on Saturday, November 2nd. This year, the theme for the much anticipated White Party is Masquerade and will be an event that will transform Nikki Beach Dubai into a carnival of mysterious festivities.
One of the most coveted invitations around the world, this year's event will be no exception, with signature Nikki Beach entertainment and exceptional globally-inspired cuisine.. Guests will don an all white dress code and costumed dancers and resident DJs will set the tone.
Tying in nicely with Nikki Beach's "Celebration of Life" mantra, the extraordinary event will be complemented by memorable décor elements. Guests can lounge poolside or reserve a table at the restaurant or a luxury private cabana. For exclusive arrivals, a jetty and mooring point beside the beach club will ensure seamless connectivity between the Pearl Jumeirah island and the entire GCC yachting community.
Nikki Beach Dubai's General Manager, Isabella Murgu comments, "Each year we celebrate the White Party under a different theme to surprise and delight our guests. This year's Masquerade theme will add a touch of of mystery to what is sure to be, a glamourous celebration."
This year, Nikki Beach is celebrating its 20th year in business since the opening of its first location, founded by entrepreneur Jack Penrod and his wife Lucia, in Miami Beach in 1998. Today, Nikki Beach Global has grown into an international, multifaceted luxury hospitality company, with 13 beach clubs around the world, including Versilia, Saint Barth, Saint Tropez, Dubai, Monte Carlo, Marbella and Ibiza, and 5 hotels and resorts.
Date: Saturday November 2, 2019
Time: 12pm-9pm
Dress code: Strictly white